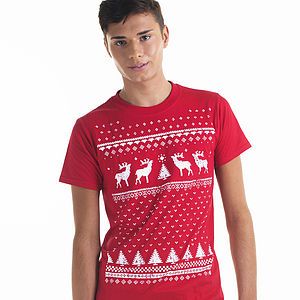 Don't restrict yourself to a woolly, warm, seasonal jumper when you can go the extra mile and have a fun to wear t-shirt too. Reindeers and christmas tree motifs in pillar box red will bring instant cheer to your festive wardrobe.
View this Christmas Jumper on the Not on the High Street website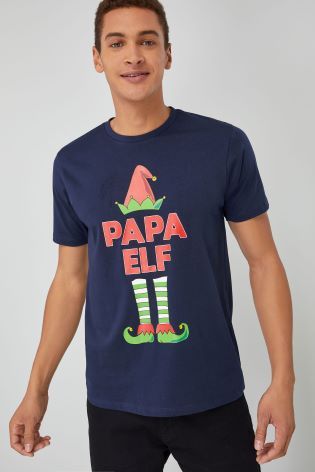 Elves are in this season – shop matching Christmas elf t-shirts. Perfect for mama, papa and little elves everywhere.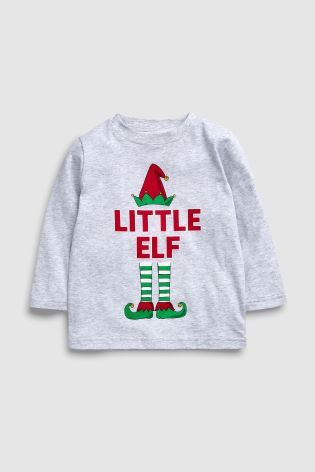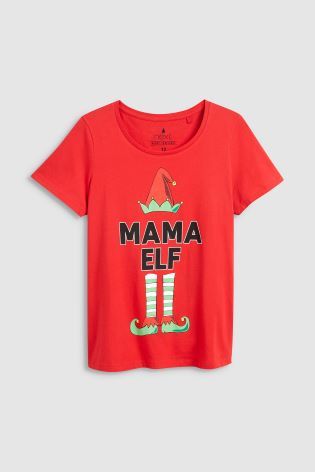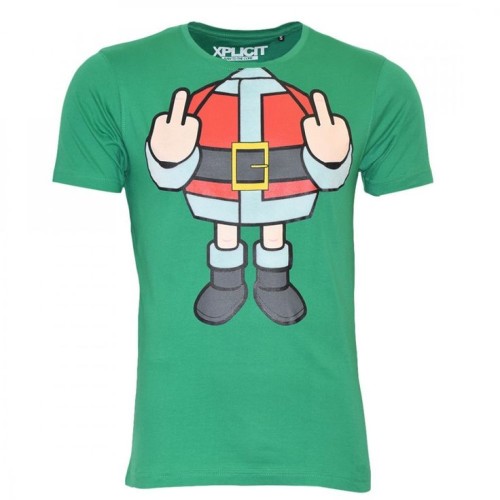 Not everyone loves Christmas as much as us here at Merry Christmas jumpers HQ, and perhaps when wearing this subtle little elf t-shirt, you could be amongst them.