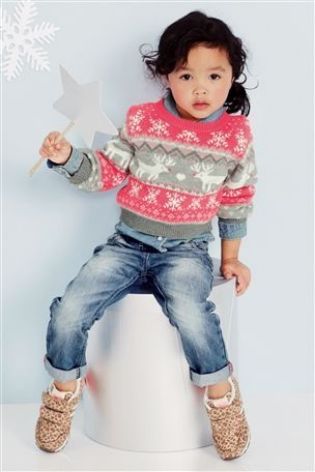 Lovely classy xmas jumper for the parred-back junior. Soft wool with Reindeer and Snowflake detail.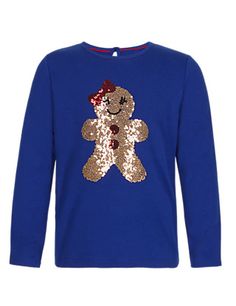 The girls have got it good this year when it comes to Christmas jumpers! This super sparkly gingerbread man embellished knit is sure to be popular, so get your fast before they 'run run, as fast as they can' right out of stores!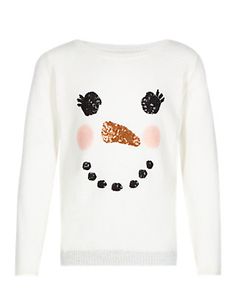 This little beauty has it all if you're looking for cool style for your little one this Christmas. Subtle styling and a bit of shimmer. Perfection!