Two is trouble, twin matching jumpers from Boohoo.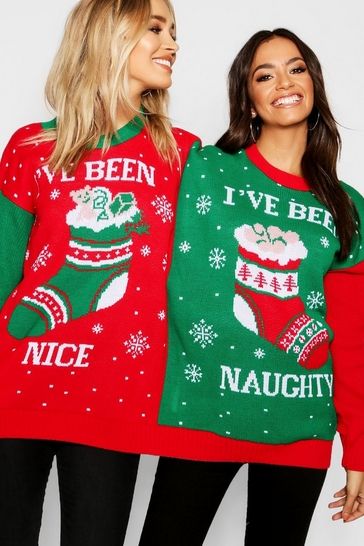 Can't decide what to wear or where to go? Share a jumper with your bestie… now you can go everywhere together.
View other two person jumpers here.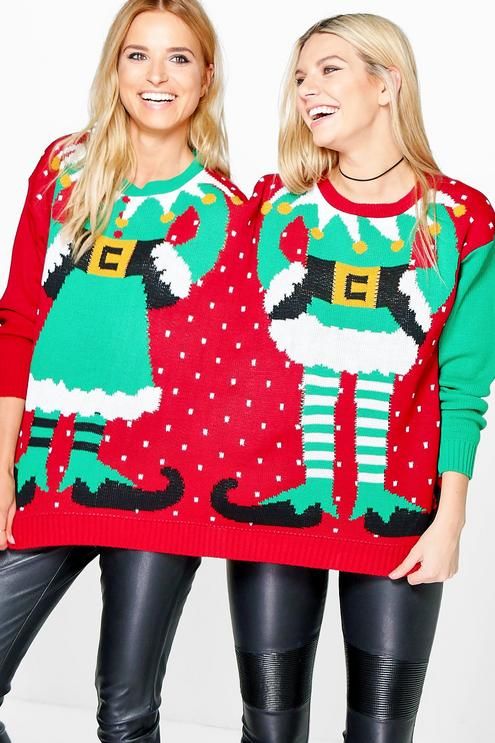 Two people, one jumper! This two person jumper is going to be a lot fun at Christmas. Just make sure you really like your jumper buddy.