For an extra super duper Christmas, swap your cape for a Super hero Christmas jumper.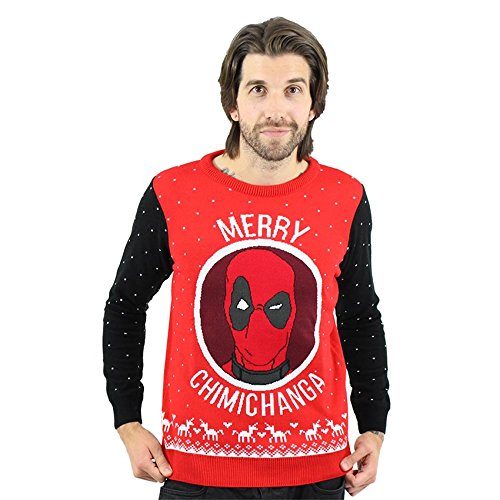 mmmmm feed me deep frieeeed Chimichanga. Or for something a bit different, check out this experimental video: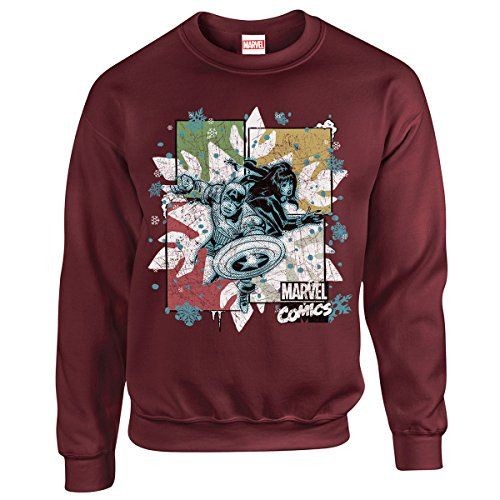 Sweater featuring Captain America and Black Widow. 100% cotton, available in various colours.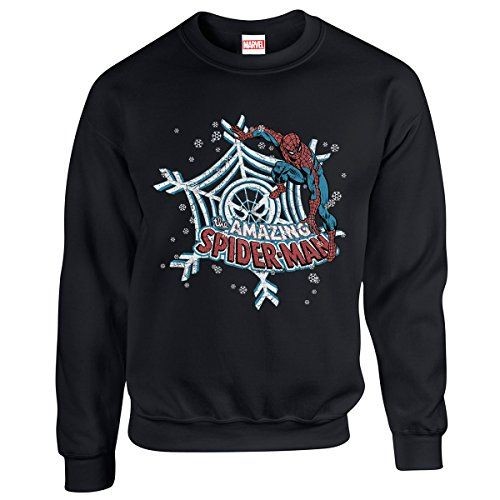 Official marvel comics spiderman christmas sweater! Available in a range of colours.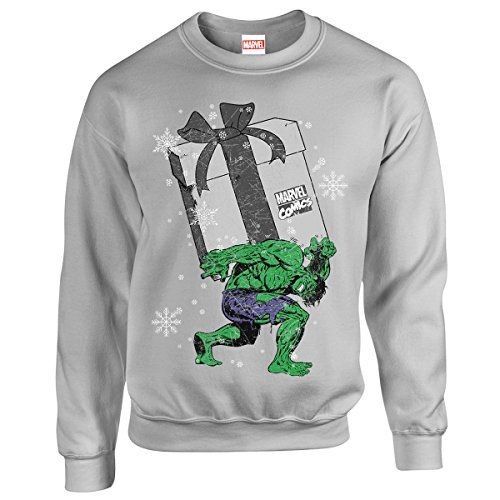 Got a really, really big present that you need to shift to Aunt Doreen's house this Christmas? Then you need Hulk removal services. Just don't annoy him or he'll likely Hulk-Smash your fine crockery.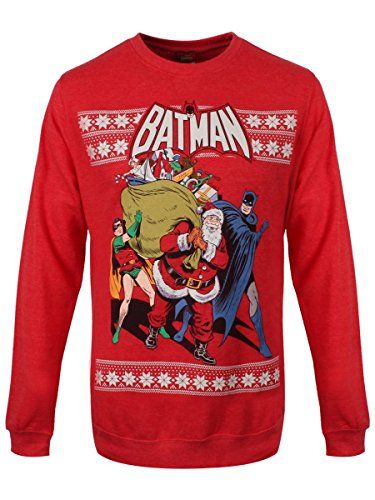 Red festive sweatshirt feature your favourite caped crusaders: Batman, Robin and Santa.