For an especially super Christmas, spend the festive season in a superhero Christmas jumper. Suitable for heros of all ages we've searched the length and breath of the internet with our supersonic powers to bring to you the best collection of novelty Christmas jumpers, adorned with everyone's favourite heros. Whether you like DC or Marvel we've got all the best guardians of the peace, from Superman to the Hulk, Batman to Spiderman, Captain America to Deadpool (he's definitely on Santa's naughty list) you'll find the perfect Christmas jumper for you or as a gift. For best results, wear with your cape.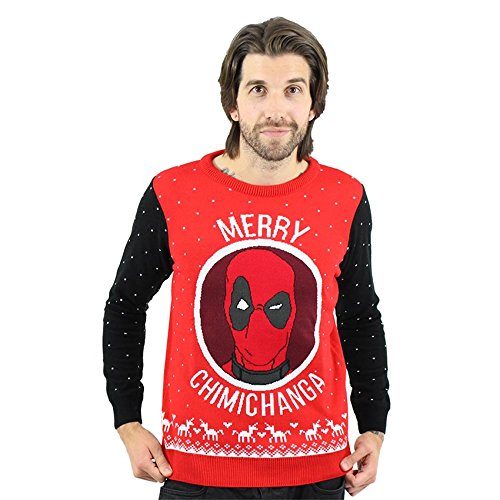 mmmmm feed me deep frieeeed Chimichanga. Or for something a bit different, check out this experimental video: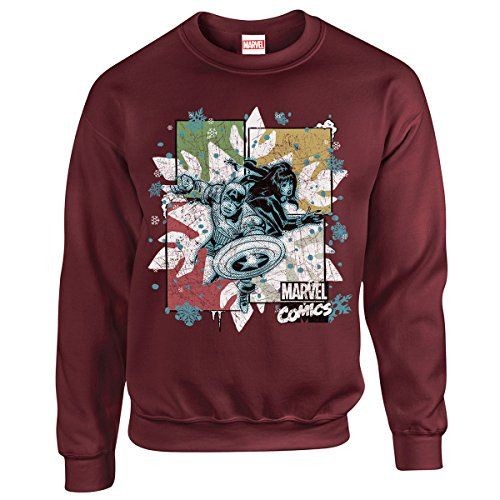 Sweater featuring Captain America and Black Widow. 100% cotton, available in various colours.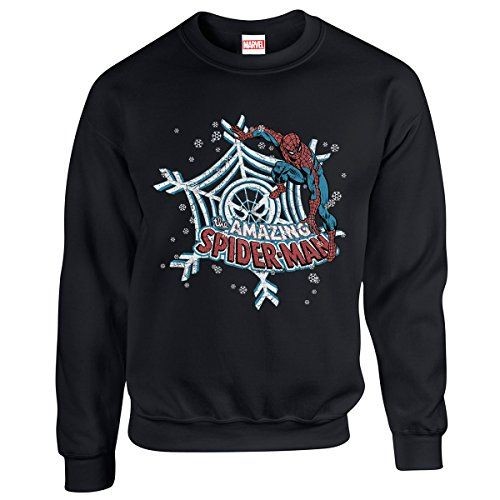 Official marvel comics spiderman christmas sweater! Available in a range of colours.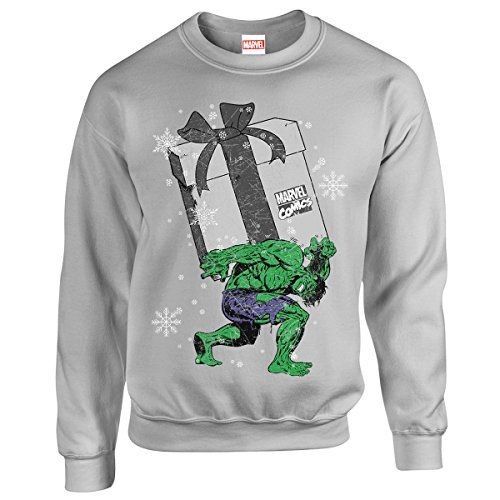 Got a really, really big present that you need to shift to Aunt Doreen's house this Christmas? Then you need Hulk removal services. Just don't annoy him or he'll likely Hulk-Smash your fine crockery.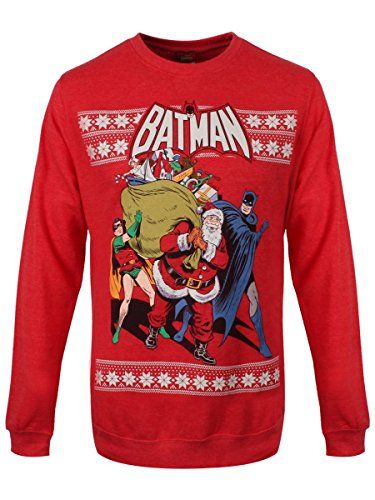 Red festive sweatshirt feature your favourite caped crusaders: Batman, Robin and Santa.