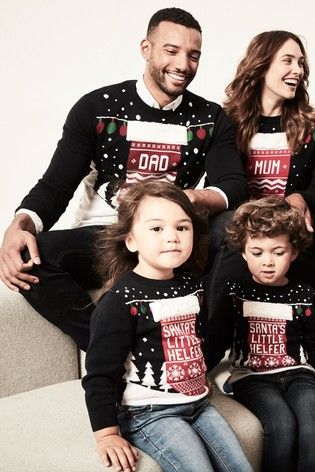 Dress to impress with Next's matching Christmas stocking jumpers – festive fun for the whole family.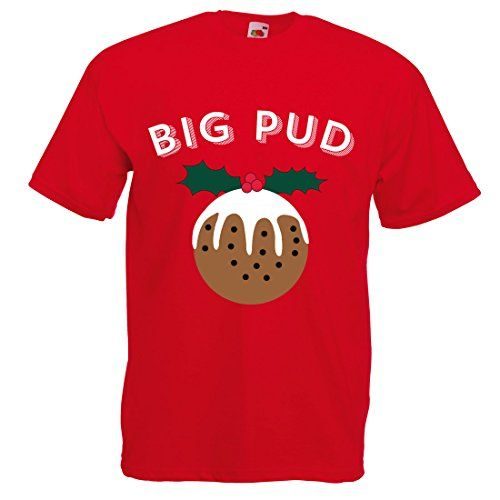 We love these matching t-shirts. Easy to pop on for a bit of festive fun but you don't have to overheat in a big, thick xmas knit. They're going to be much easier to chuck in the washing machine too.
See the Big pud t-shirt or Little pud t-shirt on Amazon. They even do a matching father and Baby pud baby grow!
View these matching Christmas t-shirts on the Amazon website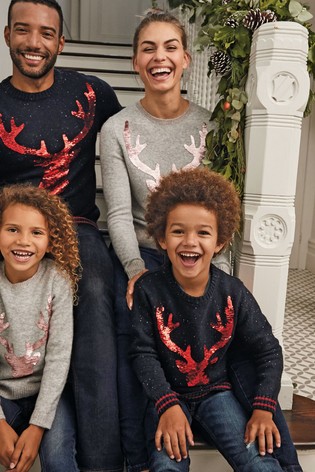 Perfect for the festive period, these family matching Christmas jumpers has a flippy sequin stag motif on the front. Matching styles available in men's and children's. Machine washable. 62% Acrylic, 28% Nylon, 8% Wool, 2% Elastane.