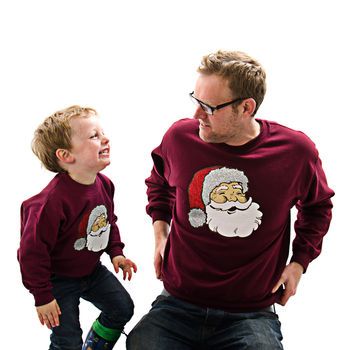 Matching unisex jumpers for girls, boys, mums, dads and everything in between. "Matching is the new black this Christmas".
View this Christmas Jumper on the Not on the High Street website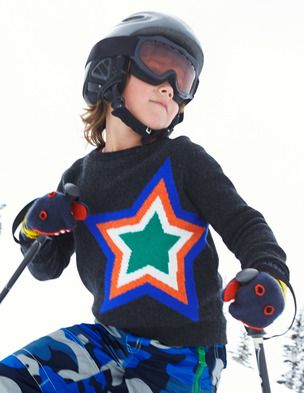 You can be the star on the slopes or the star of Bethlehem rocking this seasonal jumper. Not much chance of you getting lost in the crowd either.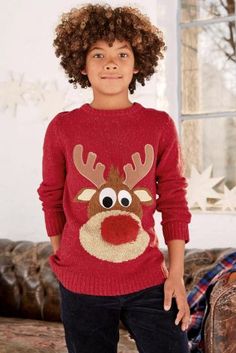 Children's jumper from Next. Simple red jumper with a reindeer motif and a stonking great pom-pom for a nose This jumper has detail on the back too.