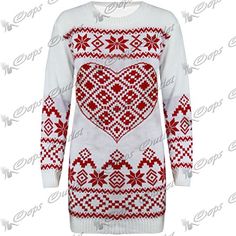 Want to wear something a little different this Christmas. This lovely jumper will do the trick. Subtle and sophisticated, this long line, slimming, Christmas jumper features a festive heart motif and additional snowflake motifs on the front and sleeves. A great buy at a purse friendly price!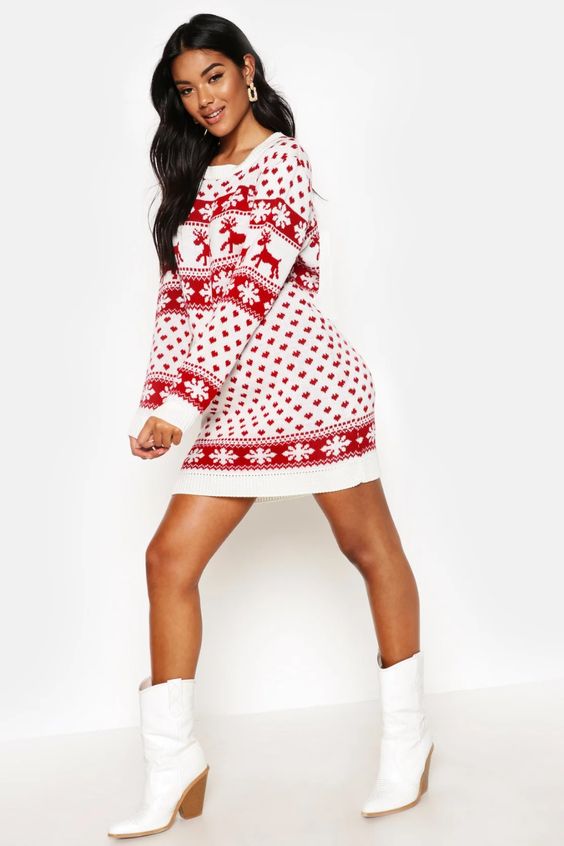 Check out the range of Christmas jumper dresses from Boohoo. Available in cream, red, or black. Currently, on sale, grab a bargain.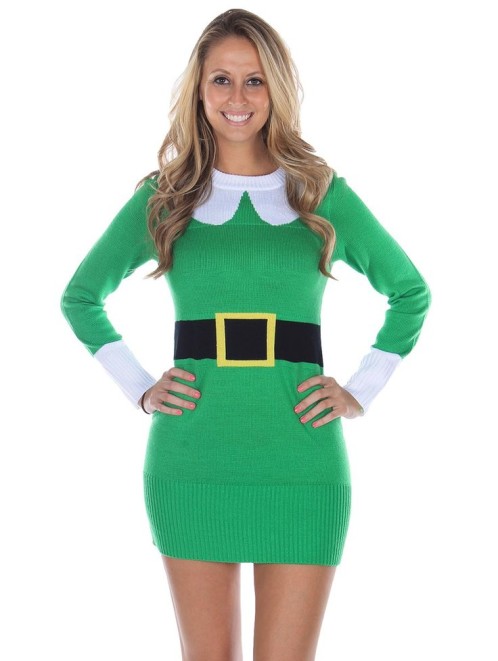 Look the part at the party in this Christmas jumper… but watch out for your 'elf and safety in your matching heals.