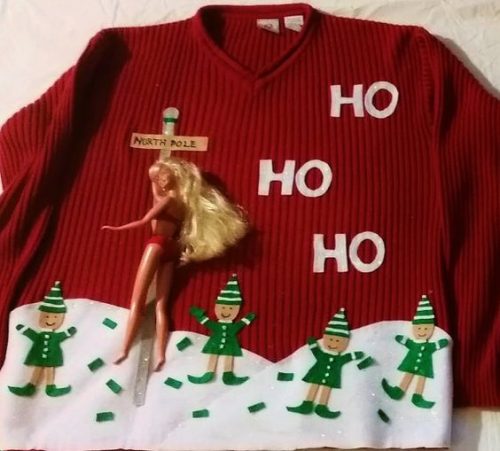 Wow! Barbie, pole dancing and being cheered on by Elves…. just, Wow.
Breaking news: thrift is fashionable, so get with the trend and have a go at creating your own DIY Christmas jumper. Whether you're the king or queen of crafting, or a bit of a novice we've searched the internet for ideas and inspiration suitable for all crafting abilities.
The best festive knits are handmade, so if you fancy having a go yourself this year then check out some of these beauties we've from across the web. Glue guns at the ready – DIY Christmas Jumper inspiration starts here!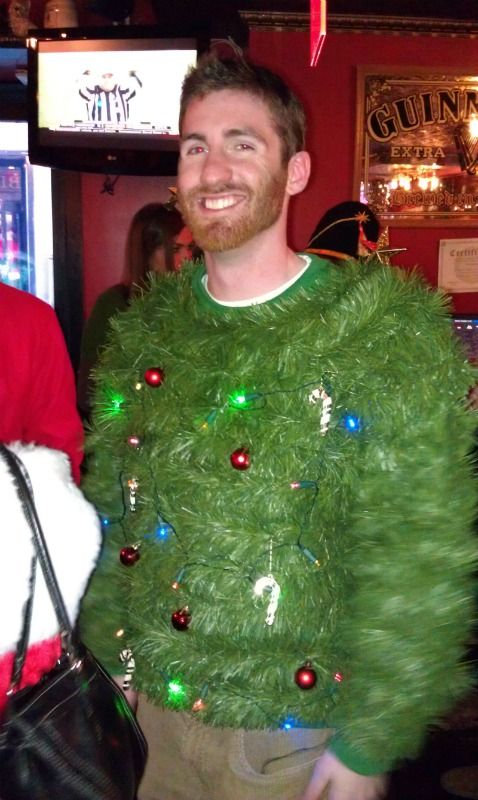 Must be as itchy as tinsel on your testies!