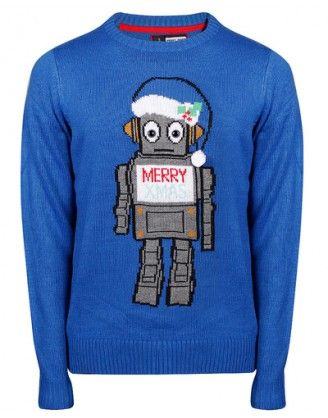 Fed up with traditional Christmas sweaters featuring reindeer and Father Christmas? Try this festive seasonal twist – cool ice blue showing an automated robot staring benignly into the distance. However, you and I know that under that 100% acrylic exterior beats a warm heart full of frolics and fun! Looks fab with a black polo and denim jeans.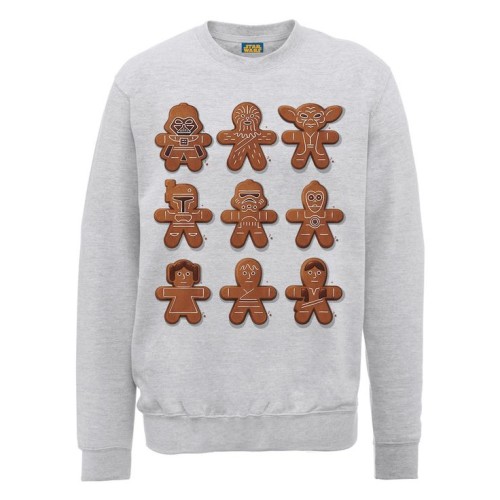 Star Wars themed Christmas cookie jumper. Featuring, Darth, Chewie, Yoda, Boba, Stormy, c3po, Leia, Luke and Hans. Who are you going to scoff first?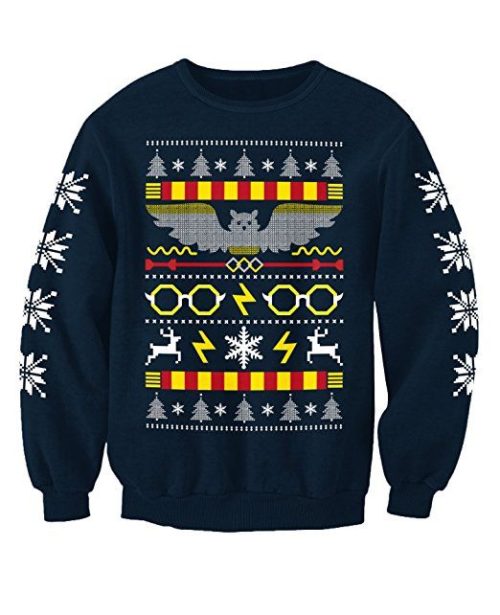 Wrap up warm for the Hogwarts Christmas quidditch match in this Harry Potter inspired knit. What will they think of next!?