Love the geek chic look?   No need to ditch it just because it's Christmas.   There are plenty of geeky Christmas jumpers out there that'll have you rocking around the Christmas tree (in a slightly embarrassing but none-the-less cool way!).   Think arcade robots getting festive and naff slogans.   Here are our pick of the bunch to get you inspired …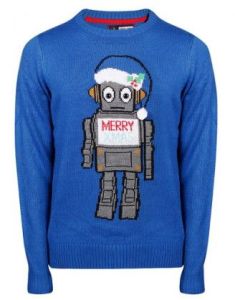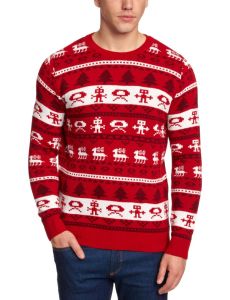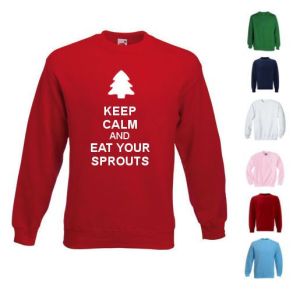 and that old chestnut 'keep calm and..' – always a winner!
A very merry Christmas and may all your geeky wishes come true!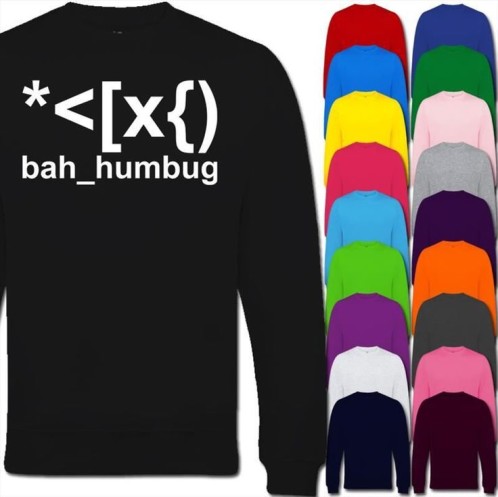 Fancy a snuggle in this cotton blend graphic embellished sweatshirt? Embrace the trend for statement sweaters offered in an amazing range of colours. Crew neck, long sleeves, this mono print would look great with black jeans or soft cords. The price is so reasonable why not buy 2 in different colours, or a his'n hers package?