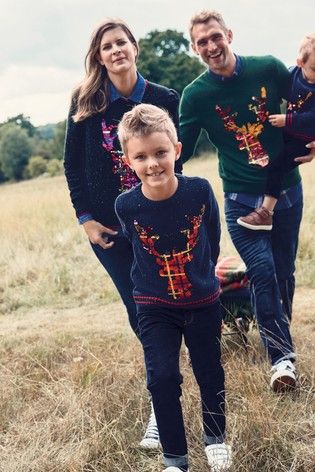 Perfect for Christmas, matching family Christmas jumpers with sequin reindeer… so cute.
Navy matching family Christmas jumper featuring stag design. Be 'that' awesome family this Christmas; you might be stuck at home together but at least you're going to look amazing for those family photos and zoom get togethers.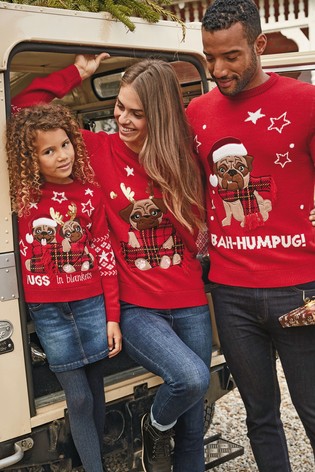 Perfect for the run up to Christmas, this jumper features festive pugs and fun 'Pugs in blankets' slogan! Available in matching designs for women, men and children. Machine washable. 91% Acrylic, 9% Wool.