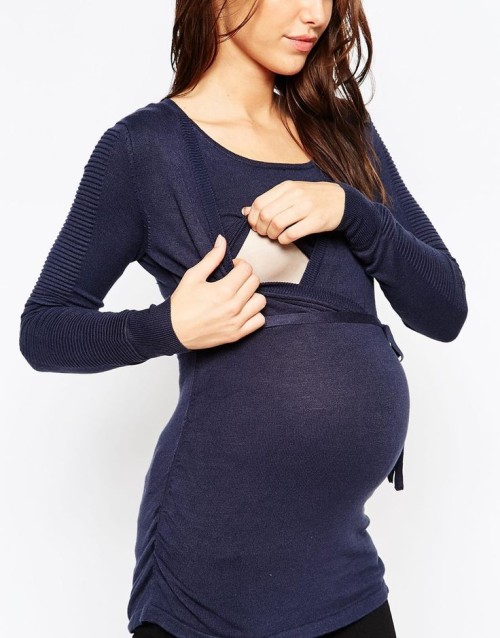 Navy fine knit jumper – understated nursing wear. Scoop neckline with a wrap front and bow.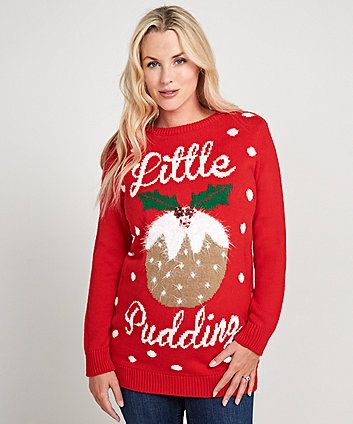 Lovely festive jumper with "Little Pudding" design from Mothercare – red knit with fluffy pudding detail.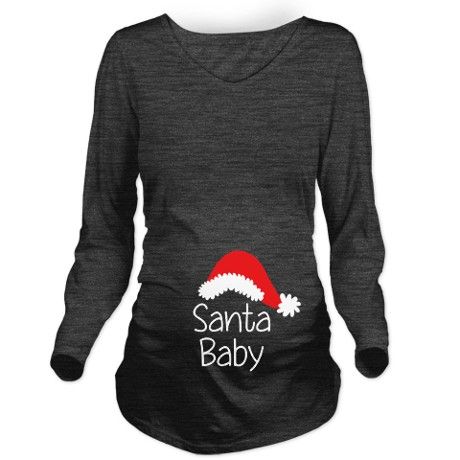 All together now ….
"Santa Baby, slip a sable under the tree, For me.
been an awful good girl, Santa baby,
so hurry down the chimney tonight."
Nice long-sleeve t-shirt from CafePress – cotton material so it won't be too hot to wear over the festive season.
View this Maternity Christmas t-shirt on the Cafe Press website