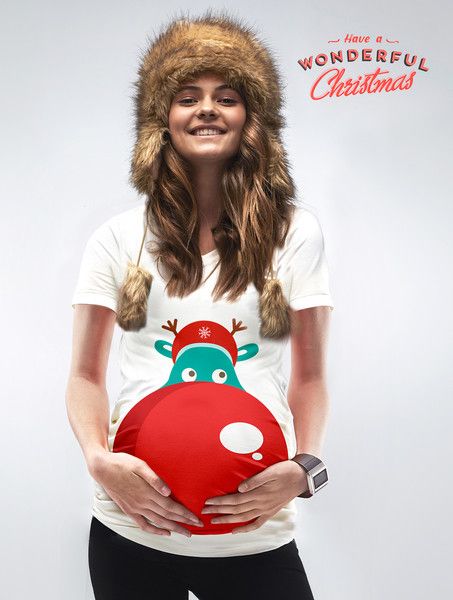 We love this funny festive maternity t-shirt.
All together now……
"Rudolf the red nosed reindeer, had a very shiny ♡bump♡!"
View this Mamagama Christmas t-shirt on the Mamagama website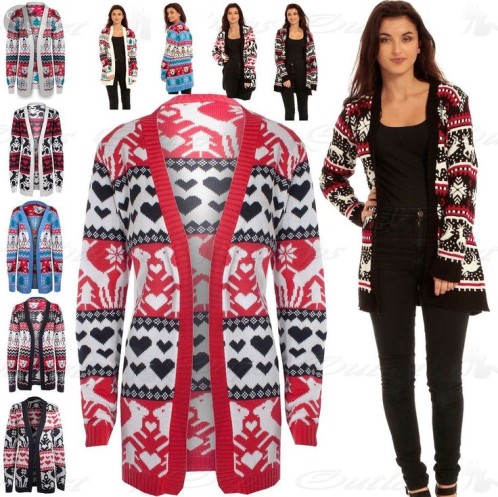 Fun, on trend Christmas cardigans which would be a perfect choice for your pregnancy wardrobe this year. They're not 'deer' so why not grab a couple in different colours so you can build some great Christmas outfits!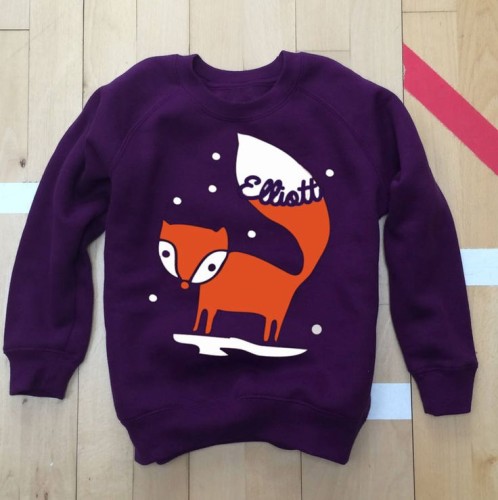 Have you thought about a customised Christmas jumper this year? This lovely child's jumper has a fox design and can have your child's name incorporated into the design.
View this Christmas Jumper on the Not on the High Street website