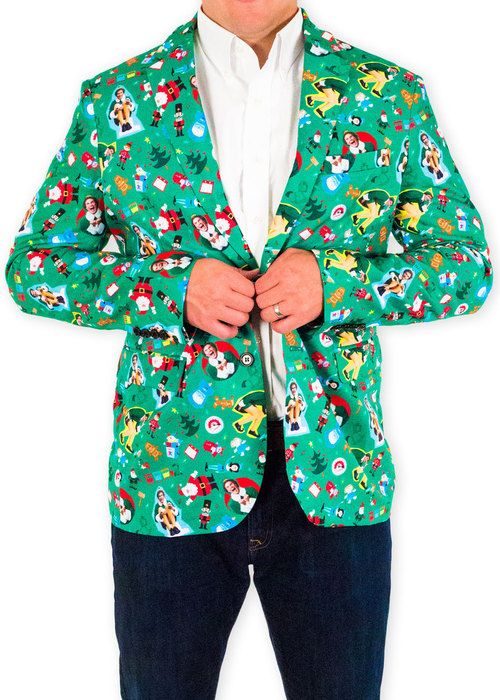 For those who like to be festive and smart this season, the Christmas elf blazer is the perfect addition to your yuletide wardrobe.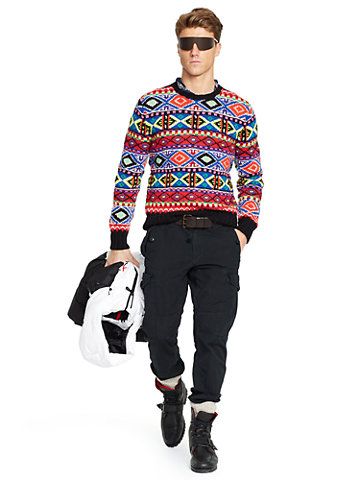 Go for the sports luxe look by pairing this classy, hand knit extra-fine merino wool Fairisle sweater with matt black ski wear. Failing this, such a high-quality branded item deserves to be teamed with soft and sexy, black leather trews. Check it out here.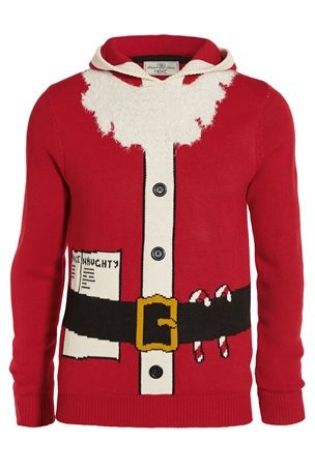 Men's santa jumper complete with beard. Santa hoody with 3D buttons and pom-pom detail.