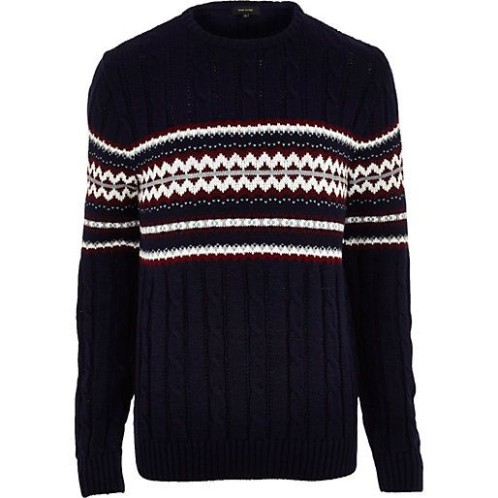 A winter inspired jumper, perfect for those quieter Christmas days. We're loving the chunky cable knit combined with the fair isle look.
There's no denying it, Christmas is a romantic time of year! That warm, fuzzy Christmas feeling gets us all and we just want to snuggle up under the mistletoe with someone we love.   The film makers have always known it.   Check out the TV listings this Christmas and it will be stuffed with classic romances like 'While You Were Sleeping' (1995) and 'Love Actually' (2003).   We can't wait!
And what better way to show that special someone just how much they mean to you than by making them your Christmas jumper buddy? That's right, matchy matchy his 'n' hers Christmas jumpers! That's where unisex Christmas jumpers really come in to their own because you can have the same design on jumpers that fit you both.
So have a browse of our specially selected unisex Christmas jumper collection and find the perfect jumper for you and your loved one.   Then hang up the mistletoe, pop on the jumpers, get the wine mulling, tune into Sky Movies Christmas offerings (http://www.sky.com/shop/) and enjoy a good old Christmas snuggle.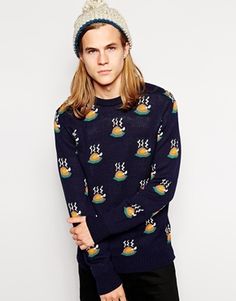 Want to wear something a little different? This jumper will do the trick. This festive roast turkey patterned jumper is 100% acrylic and has a crew neck and ribbed sleeve cuffs. Great with black jeans and boots. Perhaps not a suitable logo for a strict vegetarian but what the heck – it could be a great conversation piece!