Rock out with your sock out!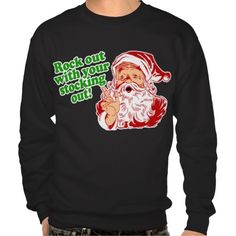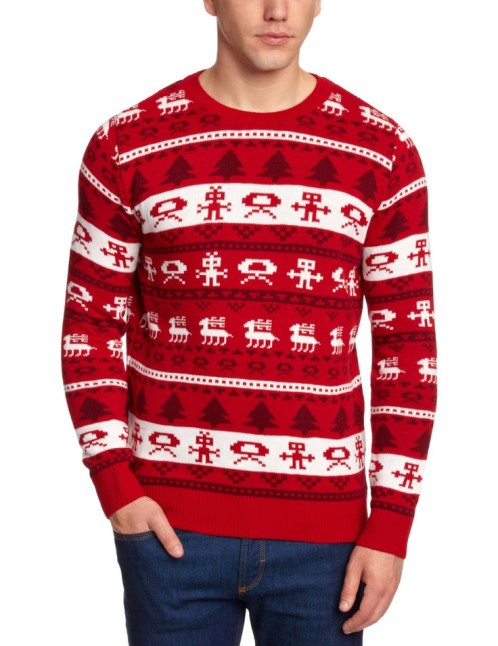 If your man does not like wearing itchy Fairisle woollen gear he will love this seasonal crew neck jumper as it is 100% acrylic. Don't restrict his winter wardrobe to boring sombre shades- embrace this lively red and white Fairisle pattern that spins 360 degrees around the body and make an impact!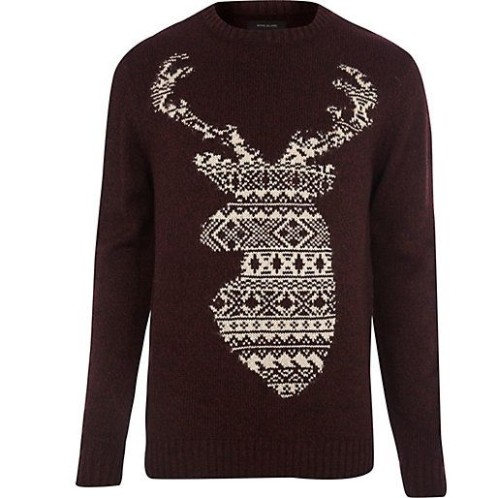 This jumper says 'I've got style!'. A stag-fair isle combo on a cosy brown weave. Nice!