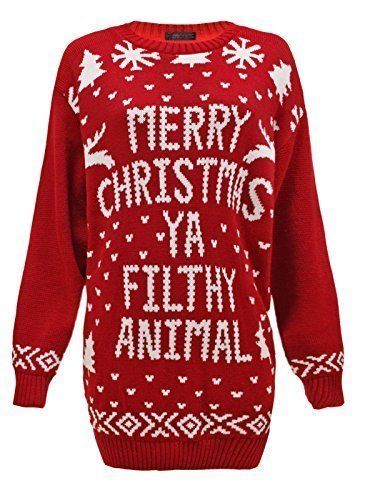 "Merry Christmas ya filthy animal" men's jumper and women's jumper. Or how's about a women's off-the-shoulder jumper, baggy-shirt jumper.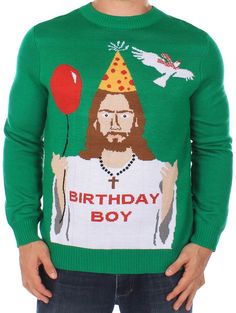 Unisex "Birthday boy" Christmas jumper – a little tongue-in-cheek celebration of Jesus's Birthday celebrations. Green jumper featuring Jesus, party balloons, a birthday hat and a dove wearing a scarf.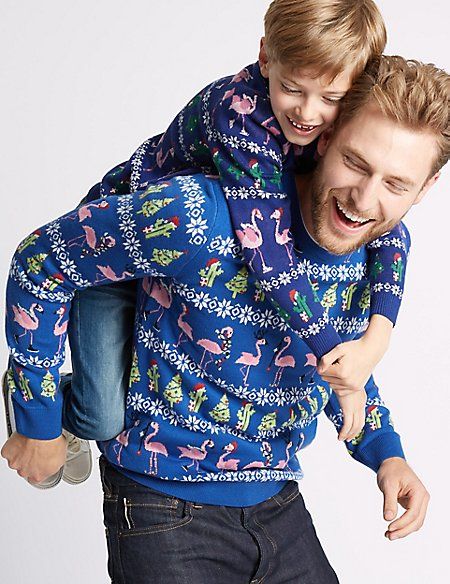 Look festive and fabulous in matching flamingo Christmas jumpers -perfect for children and those who are kids at heart.