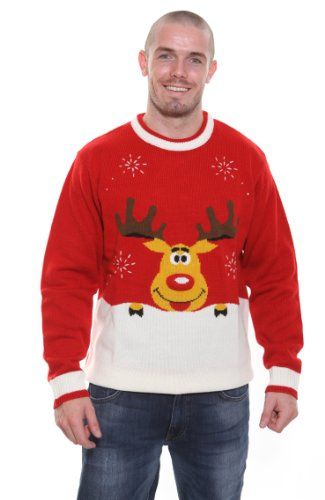 A really toasty jumper to give you Christmas cheer. A mix of wool and acrylic and embellished with a cheeky applique reindeer pattern on the front. Red and white with contrasting colours on the crew neck and cuffs. Seasonal sweaters in 2014 are no longer boring. This sweater is fabulous and fun.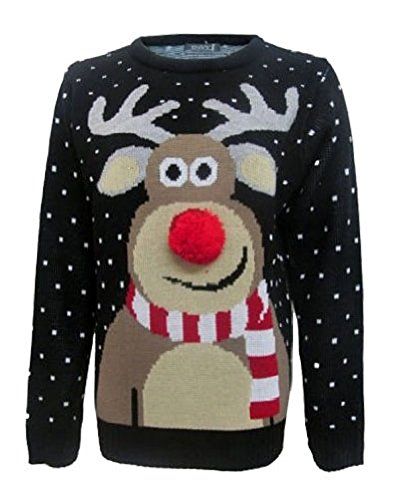 Have you heard? Pom poms are back in fashion! Embrace the trend with this Rudolph motif jumper. It has a warm and soft texture with ribbed cuffs to keep the warmth in. This friendly Rudolph knit will brighten up any seasonal wardrobe – wear it with red or black jeans and boots.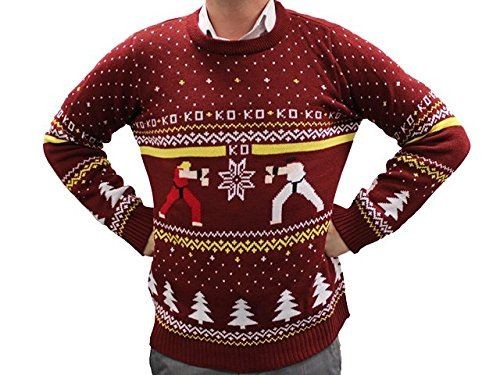 Classic arcade game novelty jumper – perfect for geeking out this winter season. Fancy a festive fisty-cuffs with Father Christmas this season? Then don this jumper and be sure to achieve a KO with your mates.