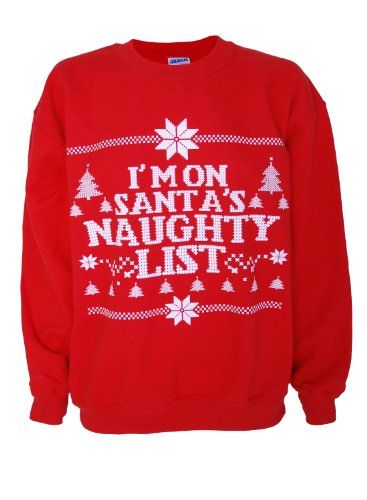 Men's novelty Christmas jumper in red. Have you been a good boy this Christmas?
Energise your casual winter wardrobe with this red and white cotton sweatshirt. Suitable for men or women. Cuddle into the supersoft polyester fleece lining while enjoying the festive comments this jumper's logo is bound to arouse! A great price. Grab this bargain today.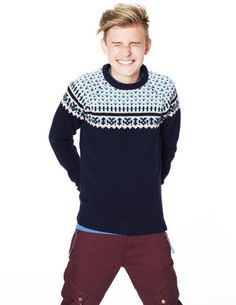 Well probably not, but, what a lovely jumper for your kids to wear while they are running up that huge mobile bill (voting for the best thing since One-D).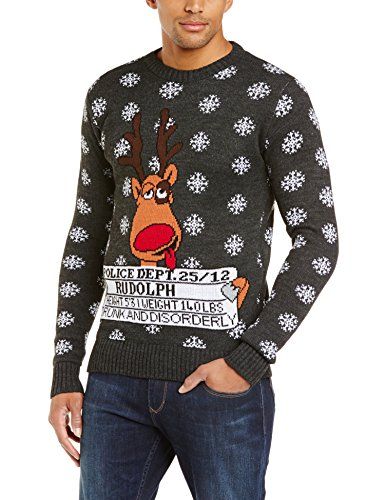 We love this charcoal marl Rudolph jumper showing a drunk and disorderly reindeer. This seasonal sweater is stylish and fun. A 100% acrylic material. Not recommended for formal occasions but strut your stuff in this casual classic yet contemporary Xmas sweater. Wear with slimfit denims and robust leather boots to complete the look. Women love a naughty boy – buy before stocks run out!