Dog's reindeer fancy dress outfit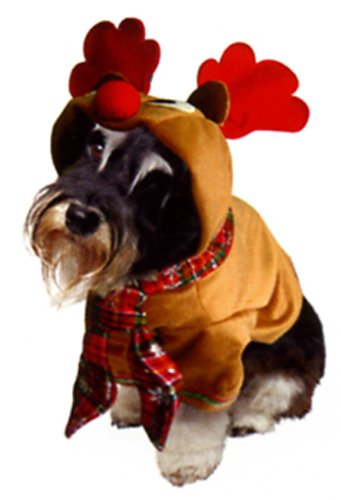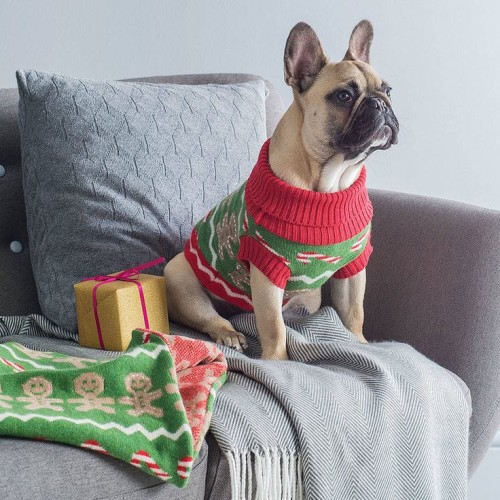 A fairy tale inspired matching gift set that includes a doggie jumper and infinity scarf. Knitted in 100% Lambswool which has been softly felted and trimmed with 50% wool 50% acrylic. All jumpers are made to order and during busy periods, this process can take up to two weeks for completion.
You'd better forgiven for thinking that cats have been forgotten in the Christmas jumper market. There's plenty out there for our canine companions, but less for our feline friends.   Now, granted, not all cats are going to be delighted at the idea of being wriggled into a cosy knit. But if your cat is a chilled out moggy, who would love to join in the festive fun, fear not … It's perfectly possible to find a Christmas knit that will fit. Have a look for Christmas jumpers for dogs that are made in a small size, like this super cute dancing reindeer jumper. The extra small size is just 26cm long, which should be perfect for pussy!
And check out these kitties, rocking their Christmas jumper look!
Merry Christmas everyone, especially to all Christmas loving cats!