Santa jumper with hoody for your pooch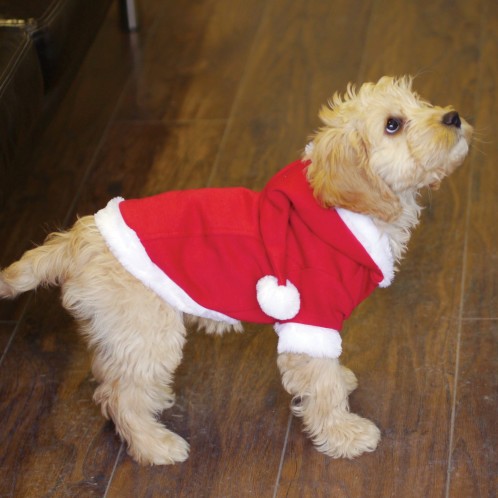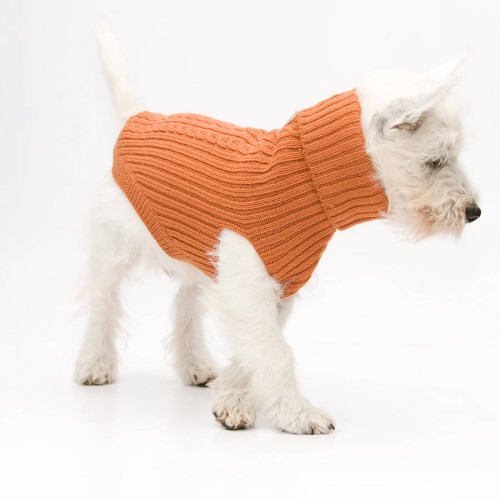 Gorgeous Hamish McBeth knitted dog jumper in a classic cable knit design. Made from soft pure wool with a roll neck collar. Collar features 2.5cm (1″) hole for dog collar D-ring. Leg openings are designed so they won't restrict movement, especially for your dog's comfort.
You'd better forgiven for thinking that cats have been forgotten in the Christmas jumper market. There's plenty out there for our canine companions, but less for our feline friends.   Now, granted, not all cats are going to be delighted at the idea of being wriggled into a cosy knit. But if your cat is a chilled out moggy, who would love to join in the festive fun, fear not … It's perfectly possible to find a Christmas knit that will fit. Have a look for Christmas jumpers for dogs that are made in a small size, like this super cute dancing reindeer jumper. The extra small size is just 26cm long, which should be perfect for pussy!
And check out these kitties, rocking their Christmas jumper look!
Merry Christmas everyone, especially to all Christmas loving cats!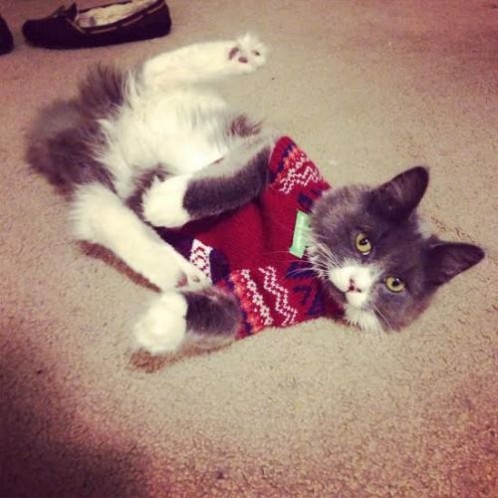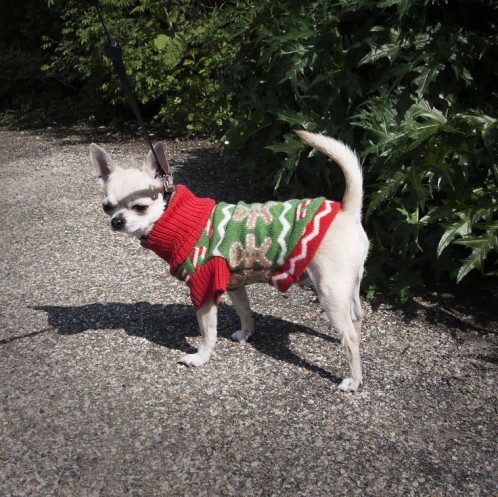 Red and green gingerbread jumper for dog's. Complete with scarf. Available in small, medium and large sizes.
View this Christmas Jumper on the Not on the High Street website