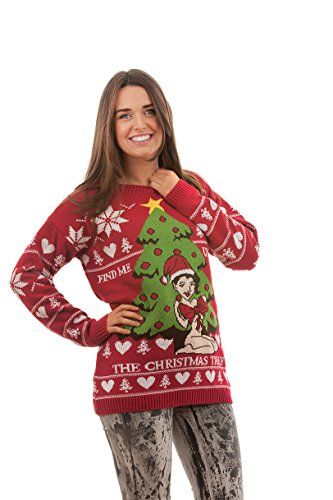 Get Santa all in a fluster with this rude little number – find me under the Christmas tree sweater. Girl wearing a bobble hat and big bow on a red knitted jumper. Made in Britain.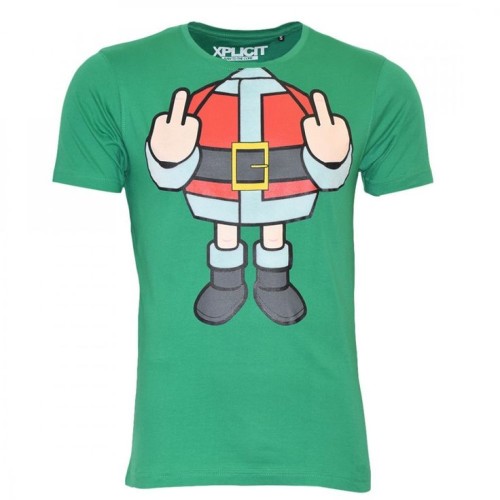 Not everyone loves Christmas as much as us here at Merry Christmas jumpers HQ, and perhaps when wearing this subtle little elf t-shirt, you could be amongst them.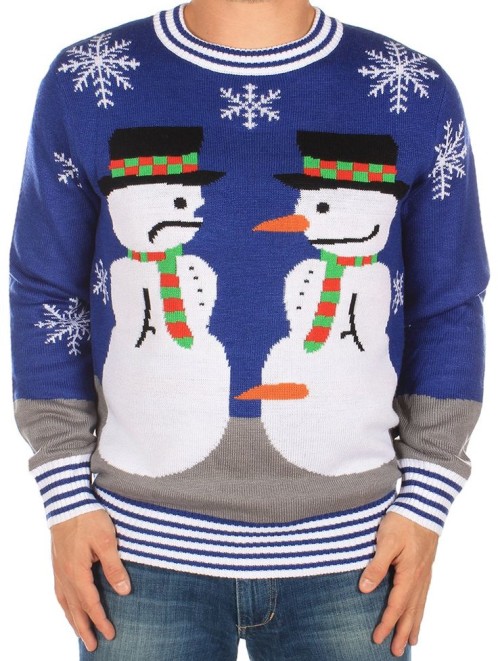 Rude Christmas jumper. Snowman with a carrot for a c*ck…. what's more to say?