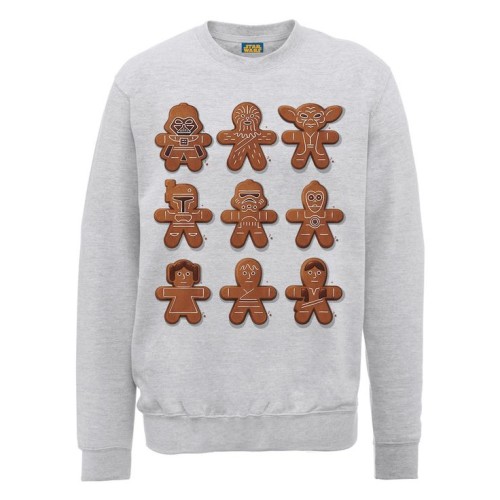 Star Wars themed Christmas cookie jumper. Featuring, Darth, Chewie, Yoda, Boba, Stormy, c3po, Leia, Luke and Hans. Who are you going to scoff first?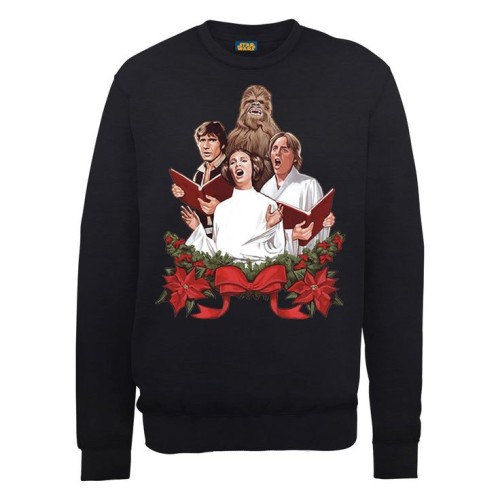 Get your best glad-rags on for THE carol event of the year – The 38th Jedi Order Rebel Alliance Festive sing-song! This year we have a very special guest, Little Miss Jabbawena the Hutt, singing Ave Maria.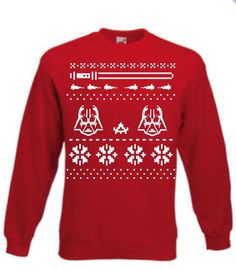 Nothing says Christmas more than a jumper complete with Light saber, snowflakes and a picture of Darth Vader on your chest. Who's your Daddy?