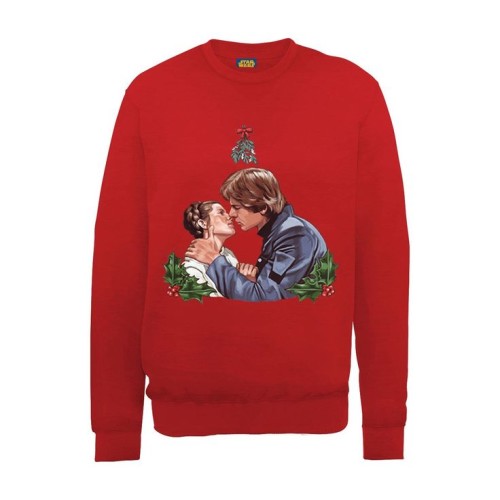 Hans getting his hands on Leia under the mistletoe Star Wars jumper.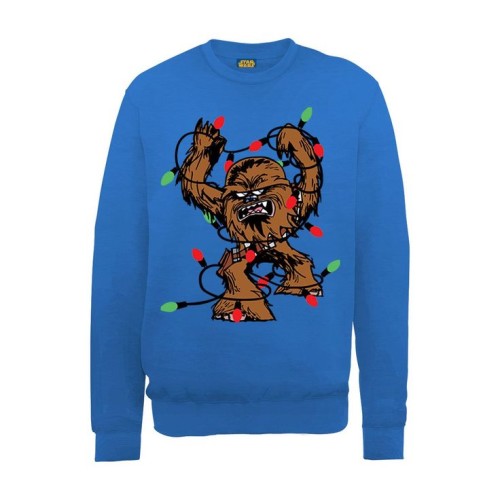 Don't get yourself all in a knot. Let Chewie set the Christmas lights for you. Blue cotton jumper for the little ones.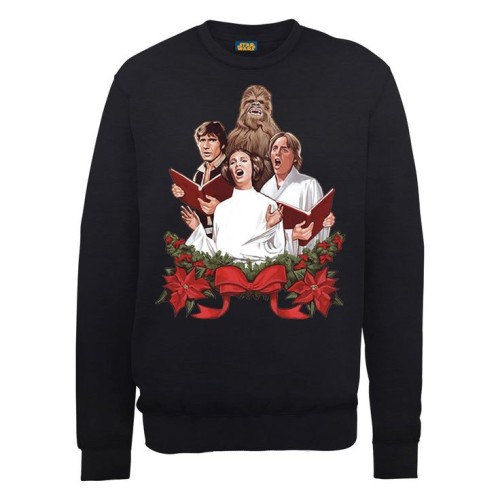 Get your best glad-rags on for THE carol event of the year – The 38th Jedi Order Rebel Alliance Festive sing-song! This year we have a very special guest, Little Miss Jabbawena the Hutt, singing Ave Maria.