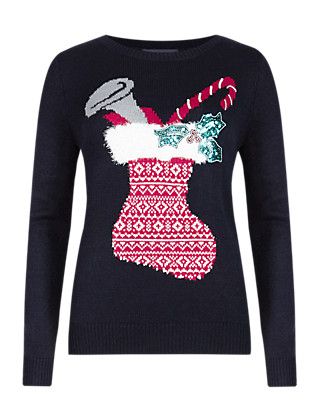 What's in your Christmas stocking this year? You are if you're wearing this lovely jumper! Classy in black, with a little bit of Christmas twinkle too.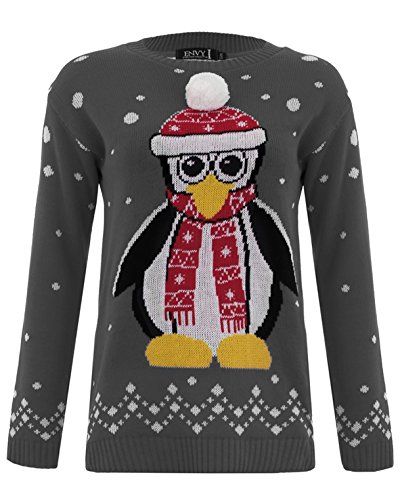 Xmas jumpers have never been so stylish. Stay warm this winter with this cosy unisex jumper. Look super-chic, warm and comfortable in your Olaf penguin jumper. Once you have slipped it on you will never look back.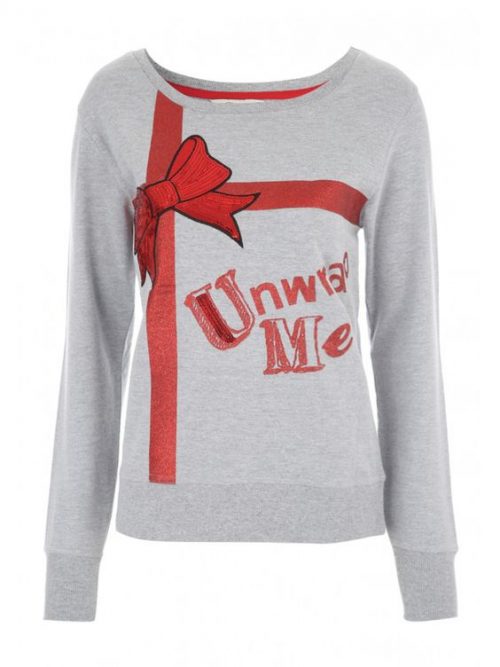 Bargain alert – now only £6!! Grab one before they sell out.
Jumper with 'Unwrap Me' slogan and a sequin trim bow motif.