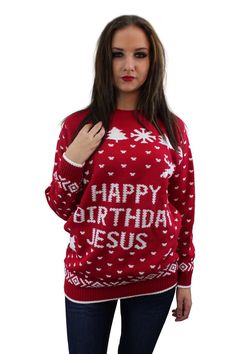 Celebrity favorite last year – copied and on Amazon this year. Grab yourself a festive TOWIE bargain.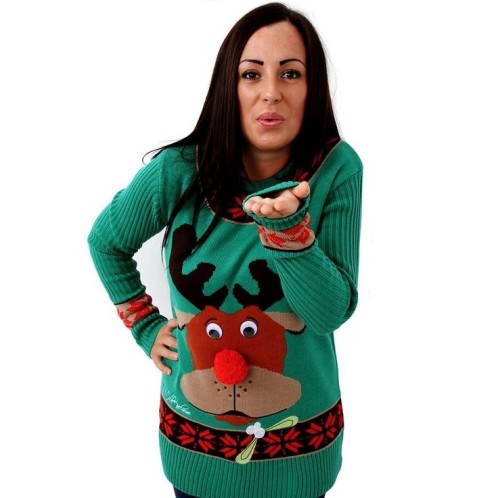 This sweater has everything going for it! It is a limited edition, with hand stitched applique details and embellishments. The subliminal message shows the reindeer with wobbly moving eyes and pom pom nose clutching a sprig of mistletoe in his mouth – you are bound to get noticed and cuddled wearing this great acrylic sweater – in sizes 8-22.
View this Christmas Jumper on the Not on the High Street website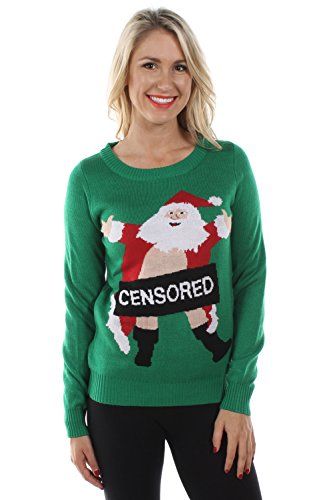 Looks like Santa has lost his sack. Oh no, there it is! Rude Santa Christmas jumper.