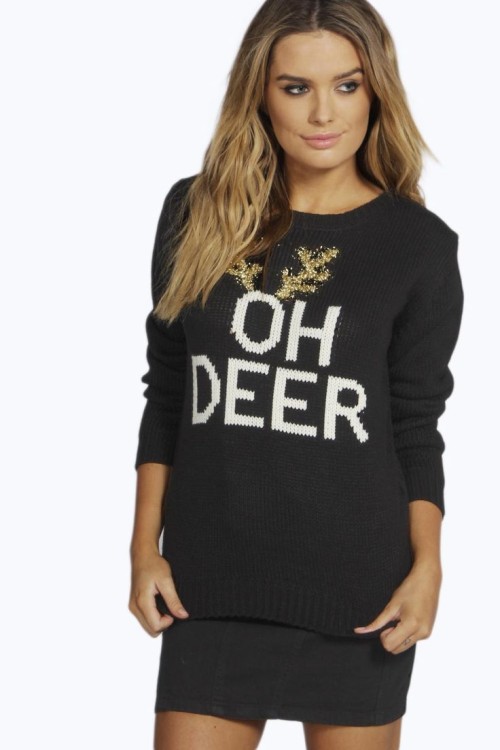 Christmas going terribly badly for you? The don this jumper, grab a glass of the good stuff and pop on the beatbox!
Tragedy…
When the feelings gone
And you can't go on it's
Tragedy…
When the morning cries
And you don't know why , it's
Hard to bear
With no-one to love you
Your going nowhere
Tragedy…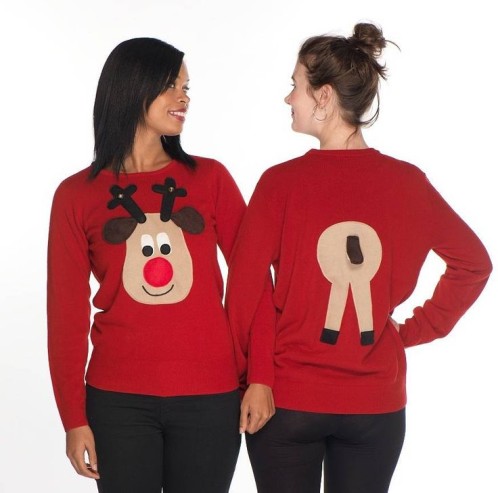 Ladies Christmas jumper feature all time favourite – Rudolf. Double the fun with Christmassy design to the front and back.
View this Christmas Jumper on the Not on the High Street website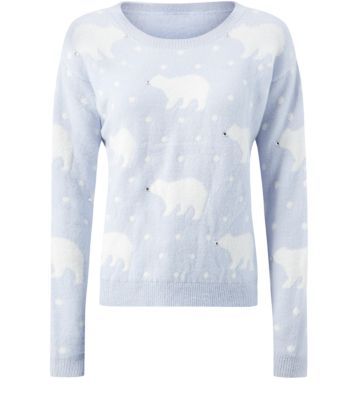 If bright colours don't work on you, don't despair, you can still do the Christmas jumper look in this gorgeous pale blue polar bear knit. Phew!