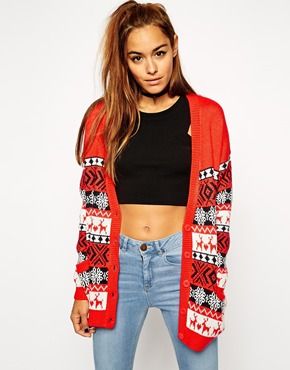 Want instant fashion clout? This festive knitwear effortlessly bridges the gap between cardigan and coat. It comes in sizes UK 4 to 18. It is acrylic and machine washable with a 'snuggle me' softness.This decorative cardigan has a plain red back, long sleeves and button fastening. Buy it, wear it, and focus on looking fabulous!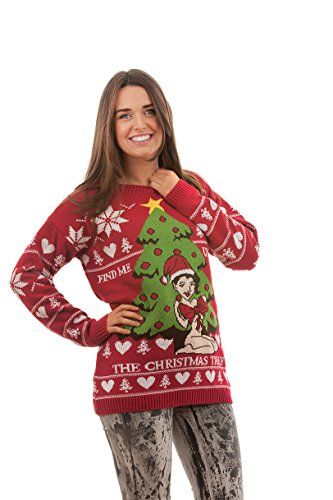 Get Santa all in a fluster with this rude little number – find me under the Christmas tree sweater. Girl wearing a bobble hat and big bow on a red knitted jumper. Made in Britain.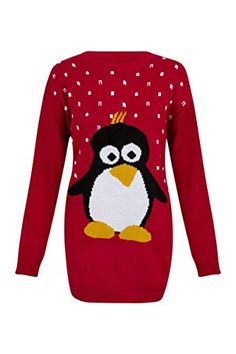 We love the slightly longer than usual length of this jumper – perfect for streamlining and hiding those extra mince pies. The soft texture and fiery red colour is warm and cosy .The penguin motif gives a seasonal twist for the festive look. Wear it with black jeggings and ballet pumps.