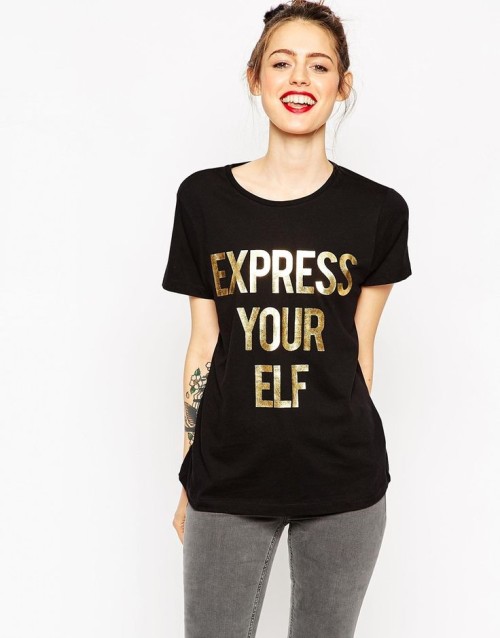 Come on girls … do you believe in love? Well you should do in this festive belter.
Express your elf
(You've got to make him)
Express his elf
Hey, hey, hey, hey
So if you want it right now, make him show you how
Express what he's got, oh baby ready or not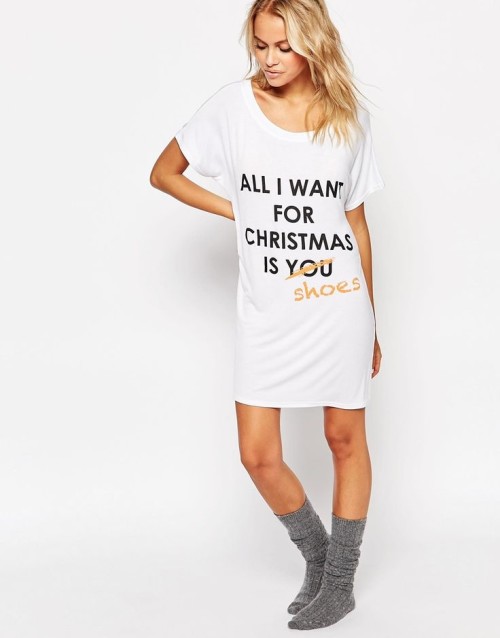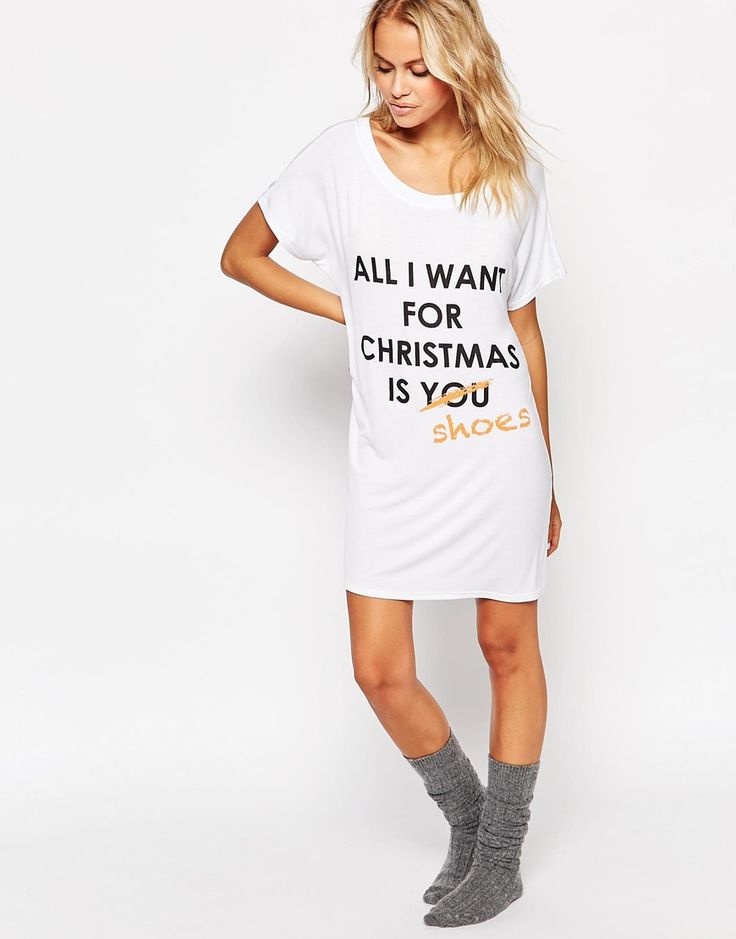 Long Christmas T-shirt / night shirt with "All I need is you shoes" writing.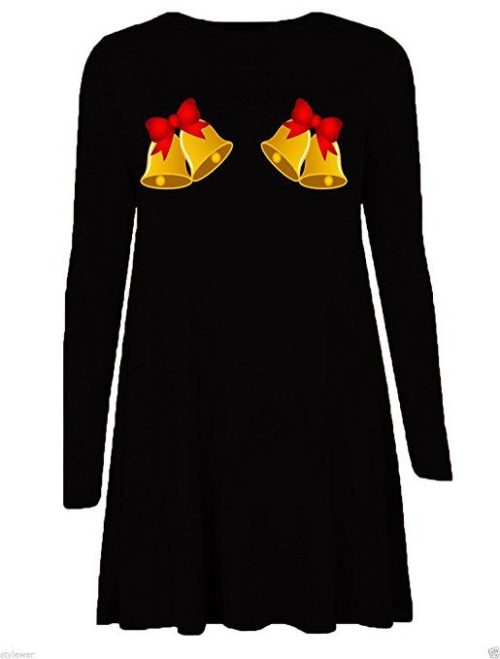 What better way to adorn yourself this Christmas than with some beautiful jingle bells? And a dress too, we're all over the rise of the Christmas dress!