Oh deer! Women's Christmas jumper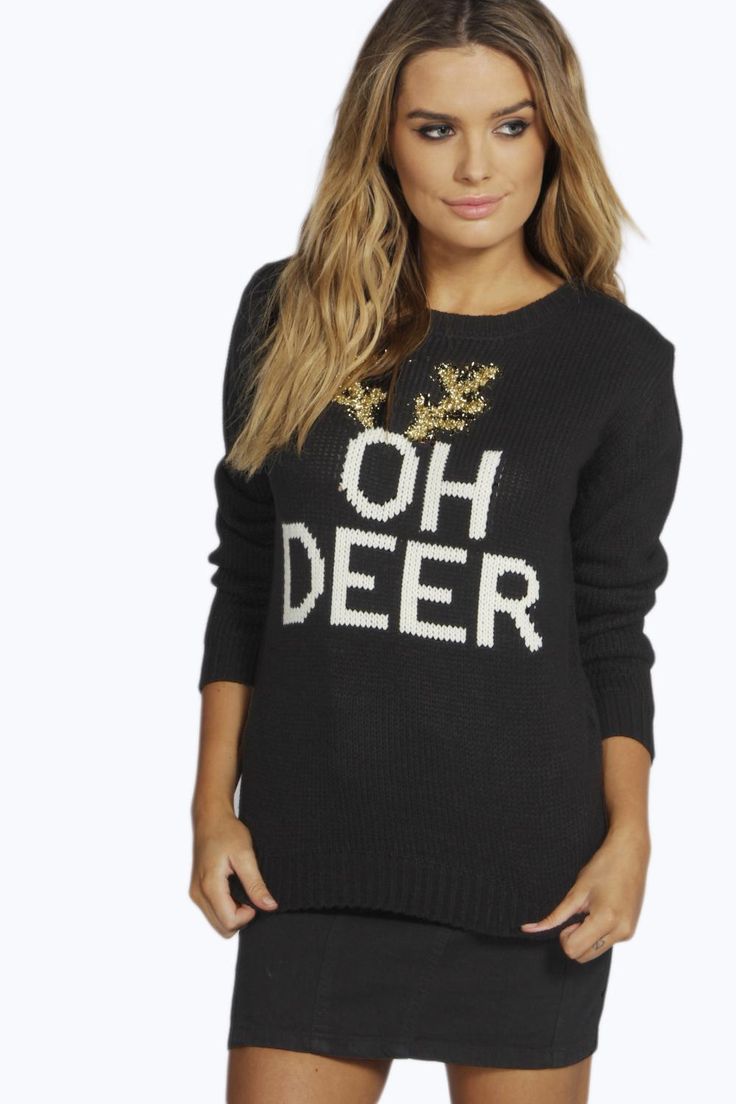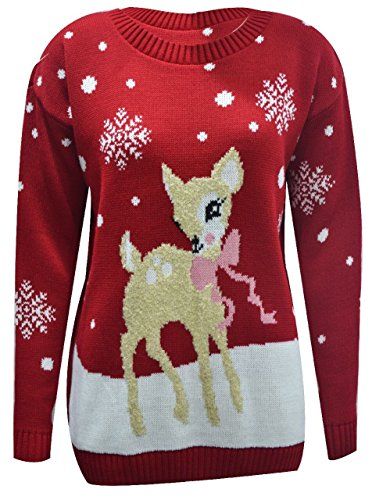 This long line Christmas jumper is a winner. It is super cute, ideal for curling up on the sofa in front of a warm fire. It will brighten up any seasonal collection. Team it with jeans and a casual coat for effortless chic. The jumper is red with white snowflakes and features a shy endearing Bambi. Wear it and you will both be centre stage!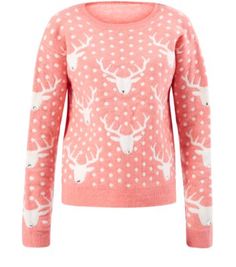 Ladies soft Christmas jumper. Pink stag print jumper, add white ripped knee skinny jeans and ankle boots to compliment the look.