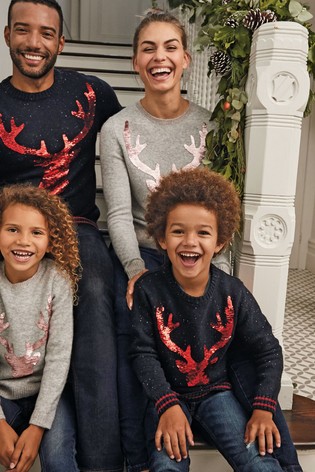 Perfect for the festive period, these family matching Christmas jumpers has a flippy sequin stag motif on the front. Matching styles available in men's and children's. Machine washable. 62% Acrylic, 28% Nylon, 8% Wool, 2% Elastane.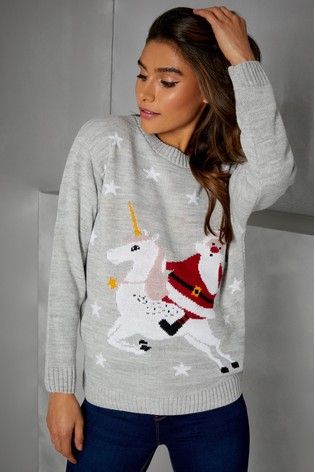 Sometimes the reindeer get too tired and Santa has to improvise with a unicorn. Wear this magical moment with the Santa riding unicorn Christmas jumper from Next.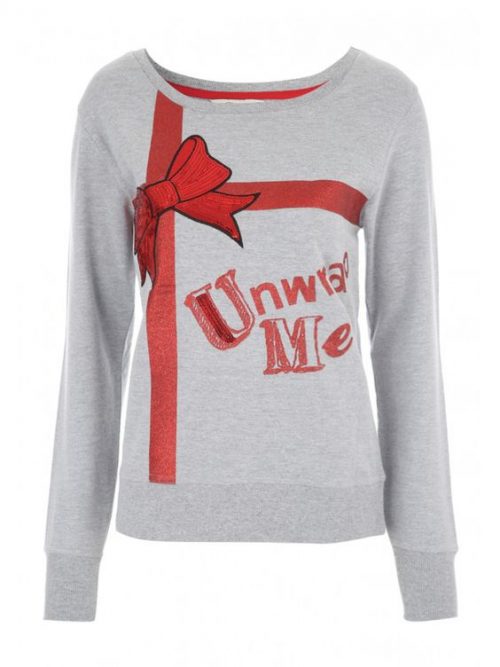 Bargain alert – now only £6!! Grab one before they sell out.
Jumper with 'Unwrap Me' slogan and a sequin trim bow motif.