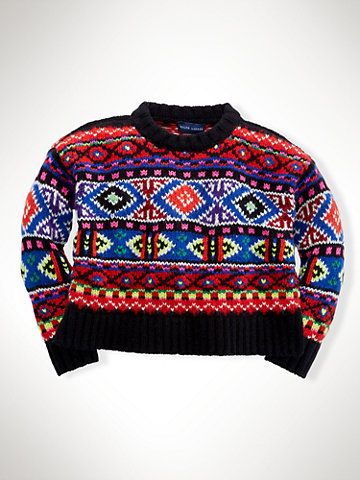 Super-detailed novelty knit. This jumper will confuse the cameraman during the festive shots as much as it will likely confuse the bill payer when they read their bank statement.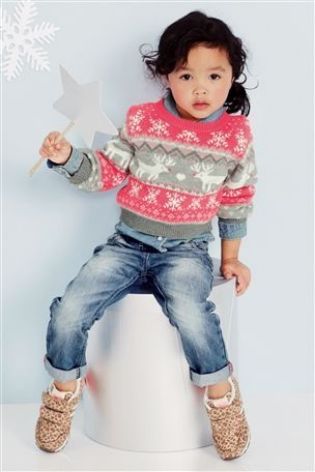 Lovely classy xmas jumper for the parred-back junior. Soft wool with Reindeer and Snowflake detail.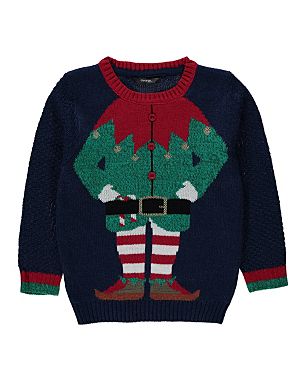 Imagine how cute this jumper will be with your little elf's head poking out of the top. A fun a great value jumper from Asda.