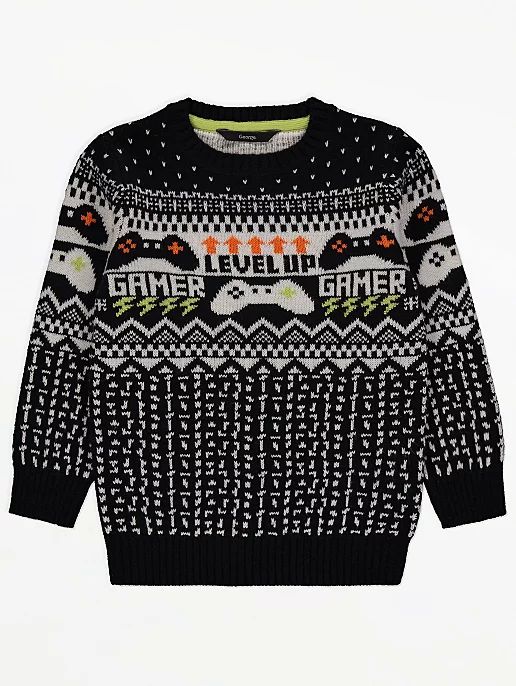 "Gamer" and "Level Up" slogan detailing crew neck gaming geek jumper. Long sleeve. Fairisle style weave. Ribbed and fitted cuffs and hem.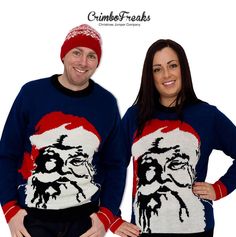 Limited edition matching Santa jumpers.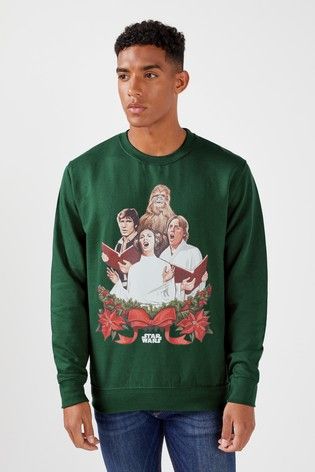 We've found the coolest Christmas jumper in the entire galaxy – check out the Star Wars caroling Christmas jumper. Featuring Luke, Leia, Han and Chewie spreading festive cheer with song.