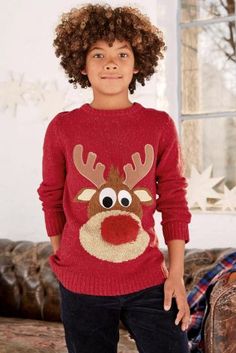 Children's jumper from Next. Simple red jumper with a reindeer motif and a stonking great pom-pom for a nose This jumper has detail on the back too.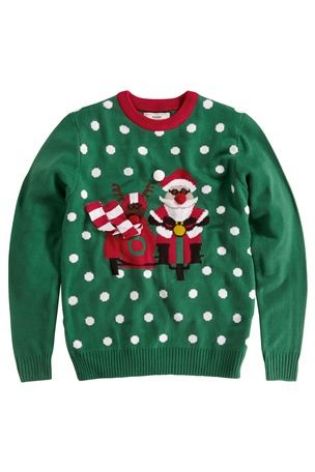 Men's Christmas Jumper – Santa on a motorbike with Rudolf in side car. Green jumper featuring 3D flyaway scarf.
The girls love getting dressed up at Christmas, so why should we guys miss on the fun? White snowfall on a green background featuring Santa and Rudolf driving through yet another snowstorm in a motorbike and sidecar. Santa has a 3D flyaway scarf which adds another dimension to the term 'embellished Xmas jumpers.' Caution, only buy this sweater if you are looking for a high octane, liberating and innovative fashion experience!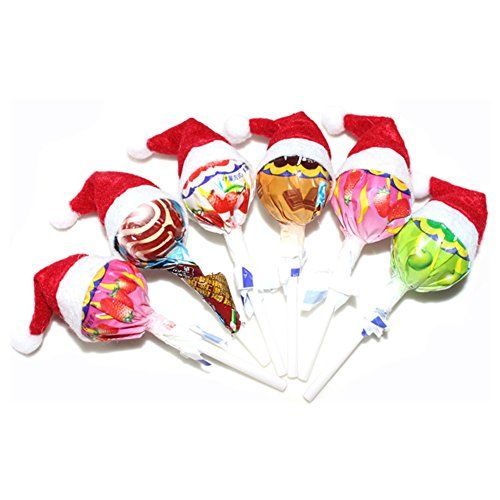 Christmas hats for lolly pop candy sweets. When we checked they were £3.50 for 30 – a cheap treat for the kiddies.