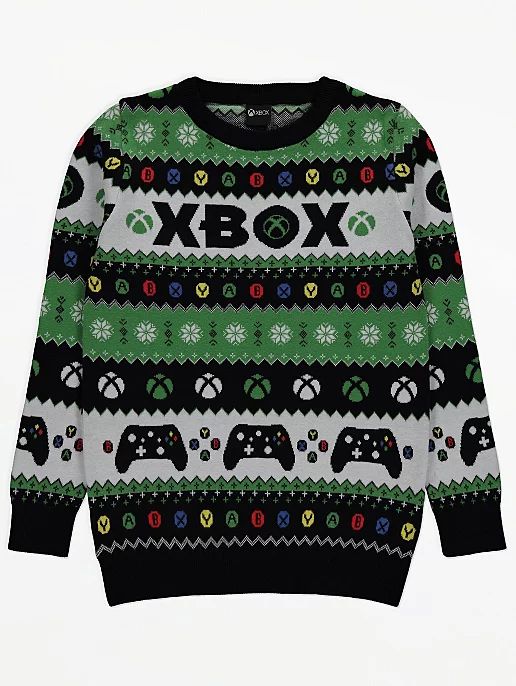 Xbox design crew neck geek gaming jumper. Controller design. Fairisle body. Knitted. Fitted cuff and hem. 100% cotton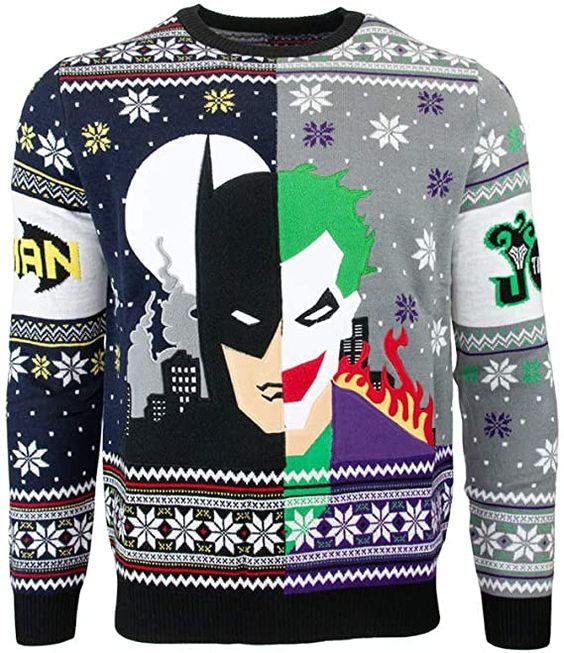 Official DC Comics Batman versus Joke knitted Christmas jumper. 100% knitted (not printed) design featuring the epic face-off between The Dark Knight and his sworn adversary The Joker. Geek jumper with a sprinkling of snowflakes.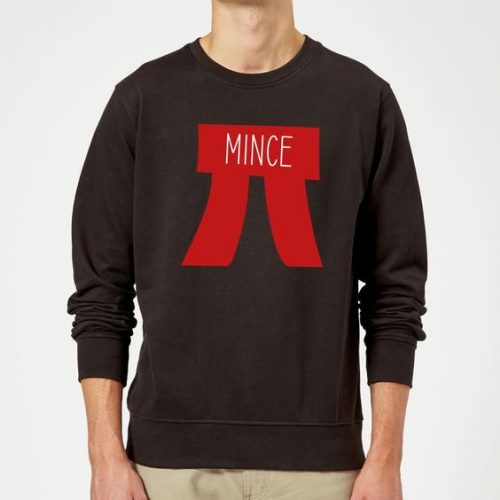 Tis the season for bad jokes, so get ahead of the game with this pun-tastic mince pie geek Christmas jumper.
View this Christmas Jumper on the I want one of those website