Pokemon Christmas jumper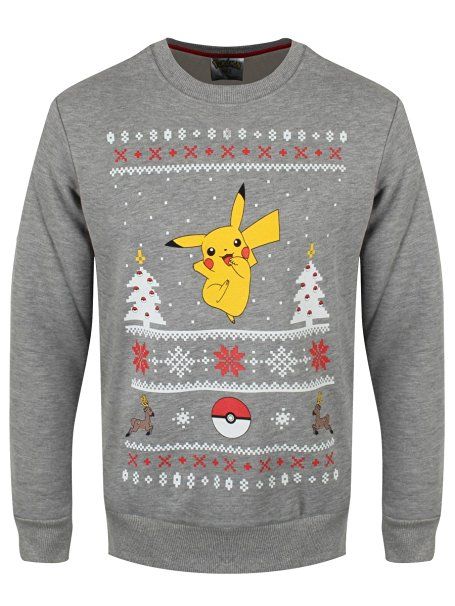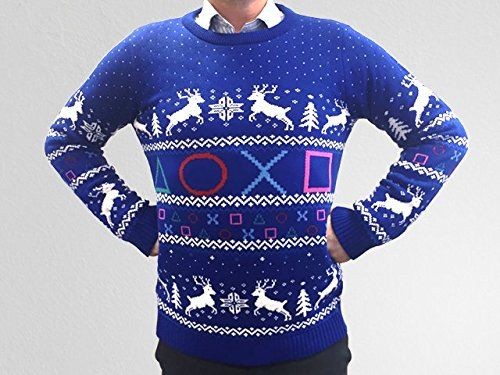 Get you geek on with this Sony Playstation novelty jumper. We love it!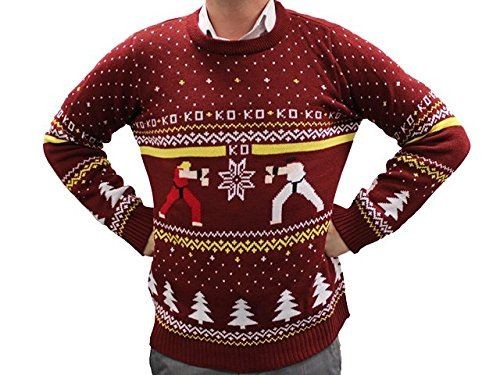 Classic arcade game novelty jumper – perfect for geeking out this winter season. Fancy a festive fisty-cuffs with Father Christmas this season? Then don this jumper and be sure to achieve a KO with your mates.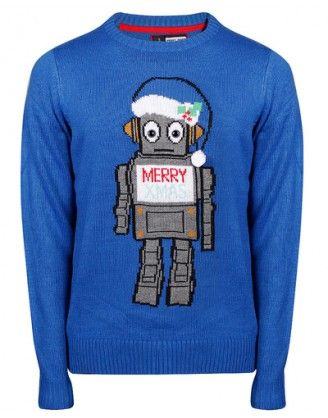 Fed up with traditional Christmas sweaters featuring reindeer and Father Christmas? Try this festive seasonal twist – cool ice blue showing an automated robot staring benignly into the distance. However, you and I know that under that 100% acrylic exterior beats a warm heart full of frolics and fun! Looks fab with a black polo and denim jeans.