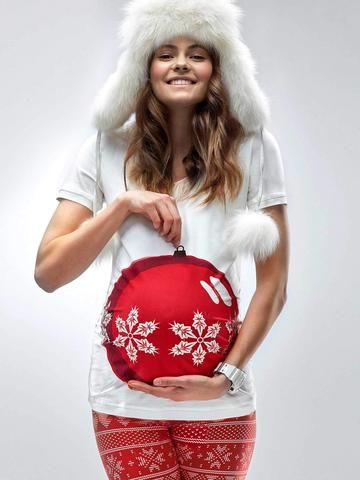 Get festive while you're expecting with the Bauble Bump Maternity T-Shirt. Christmas never looked so good.
View this maternity Jumper on the Mamagama Maternity website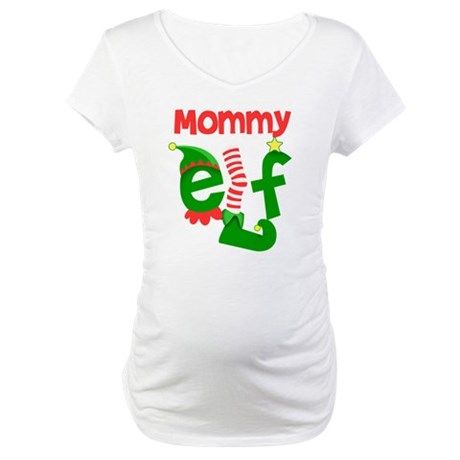 Go all American and do the Mommy elf thang. If you're feeling the full glow from being pregnant then a t-shirt could be a better option for you, maybe with a cardigan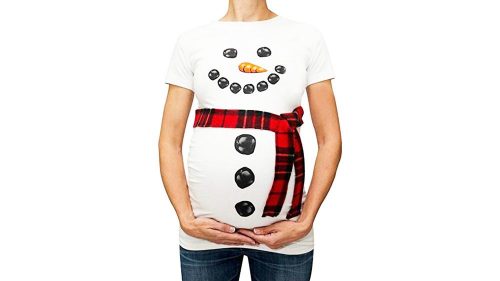 Stretchy and comfortable material. Available in variety of colours and sizes.