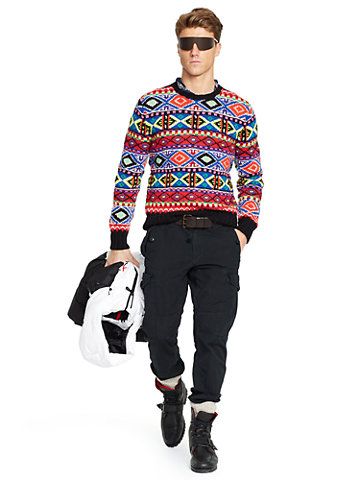 Go for the sports luxe look by pairing this classy, hand knit extra-fine merino wool Fairisle sweater with matt black ski wear. Failing this, such a high-quality branded item deserves to be teamed with soft and sexy, black leather trews. Check it out here.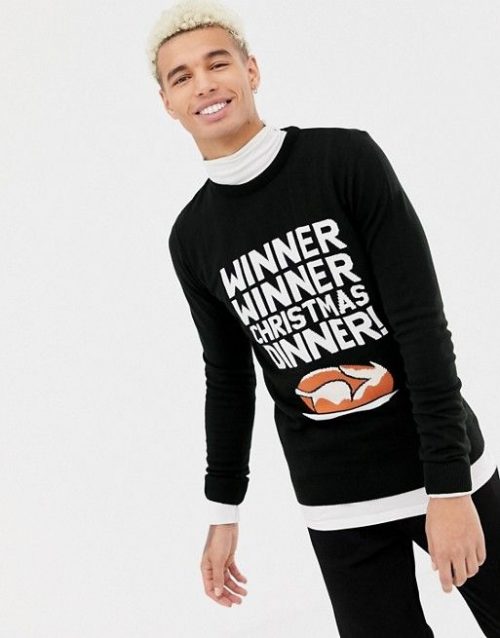 Get ready to tackle that turkey in style with the winner winner Christmas dinner jumper from ASOS. Tis' the season to indulge after all…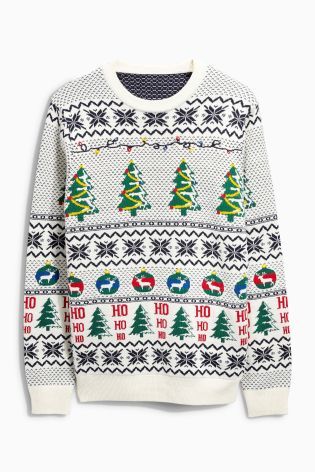 You could hardly be accused of not being christmasy in this beauty. Ho ho ho!