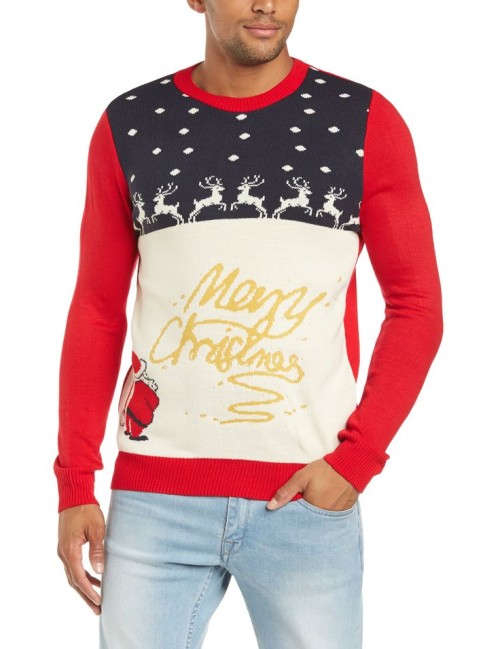 Looks like Santa's been on the lash and left his mark in the snow.
We want to help you find great bargains and this supersoft polycotton sweatshirt could be your perfect choice. In a range of lively contrasting colours this sweater is bound to make an impact and instigate instant christmas cheer. Wear it to the office and have a great day!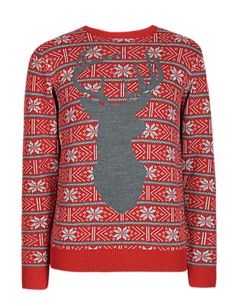 Combining two uber-fashions – a stags head and a Christmas snowflake weave. What's not to love about this jumper?!