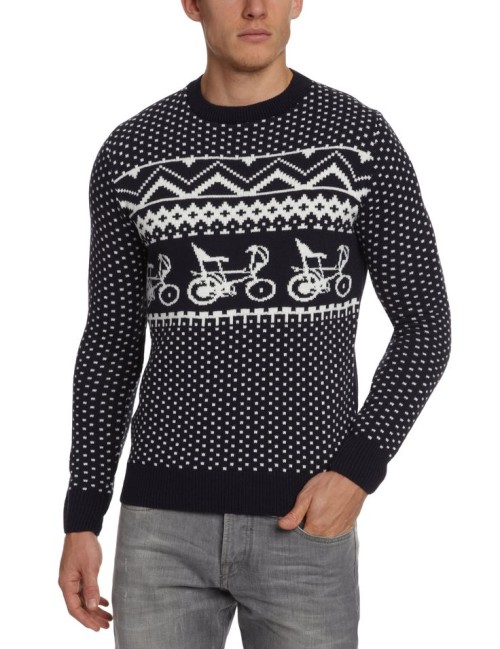 Bust out the old chopper this Christmas with this unisex xmas jumper.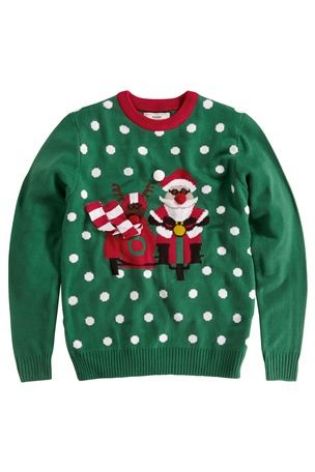 Men's Christmas Jumper – Santa on a motorbike with Rudolf in side car. Green jumper featuring 3D flyaway scarf.
The girls love getting dressed up at Christmas, so why should we guys miss on the fun? White snowfall on a green background featuring Santa and Rudolf driving through yet another snowstorm in a motorbike and sidecar. Santa has a 3D flyaway scarf which adds another dimension to the term 'embellished Xmas jumpers.' Caution, only buy this sweater if you are looking for a high octane, liberating and innovative fashion experience!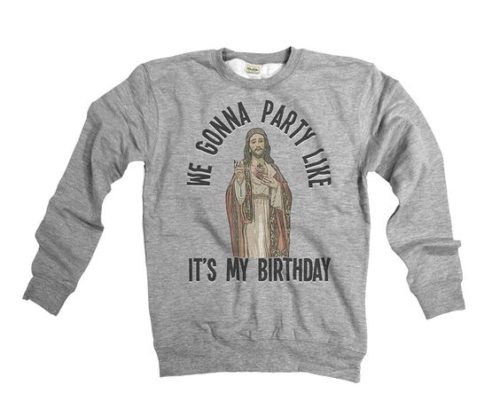 Oh yeah, we gonna party! We gonna party like it's my Birthday!!
Go, go, go, go go, go, go, shawty

It's your birthday

We gon' party like it's yo birthday

We gon' sip Bacardi like it's your birthday

And you know we don't give a f*dge

It's not your birthday!