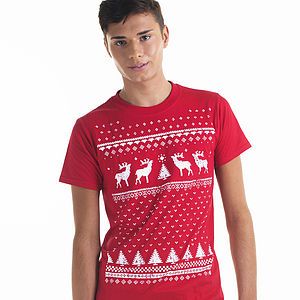 Don't restrict yourself to a woolly, warm, seasonal jumper when you can go the extra mile and have a fun to wear t-shirt too. Reindeers and christmas tree motifs in pillar box red will bring instant cheer to your festive wardrobe.
View this Christmas Jumper on the Not on the High Street website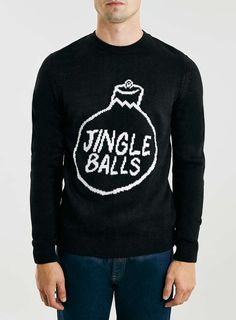 Go get 'em tiger! Jingle them balls like there is no tomorrow…. or did someone say jiggle balls? .. snigger, snigger.