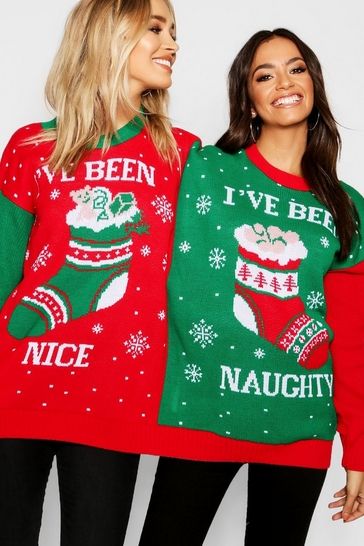 Can't decide what to wear or where to go? Share a jumper with your bestie… now you can go everywhere together.
View other two person jumpers here.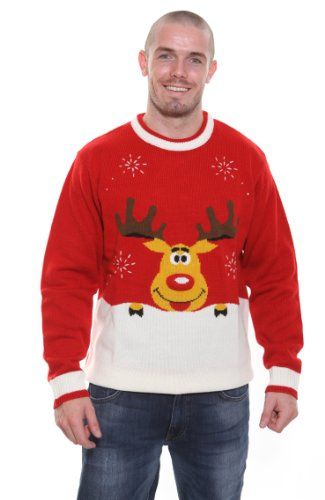 A really toasty jumper to give you Christmas cheer. A mix of wool and acrylic and embellished with a cheeky applique reindeer pattern on the front. Red and white with contrasting colours on the crew neck and cuffs. Seasonal sweaters in 2014 are no longer boring. This sweater is fabulous and fun.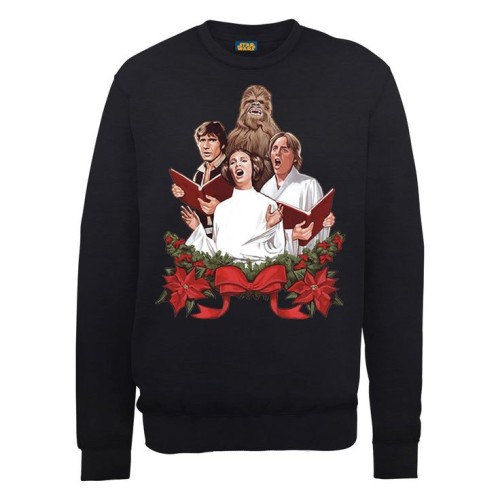 Get your best glad-rags on for THE carol event of the year – The 38th Jedi Order Rebel Alliance Festive sing-song! This year we have a very special guest, Little Miss Jabbawena the Hutt, singing Ave Maria.