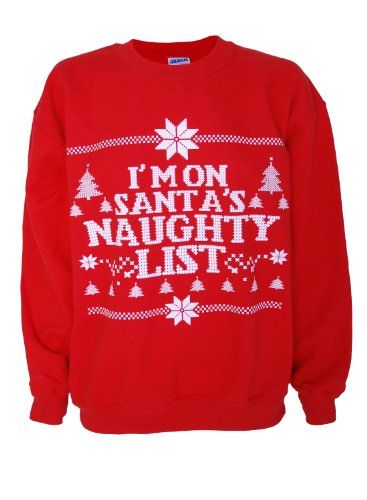 Men's novelty Christmas jumper in red. Have you been a good boy this Christmas?
Energise your casual winter wardrobe with this red and white cotton sweatshirt. Suitable for men or women. Cuddle into the supersoft polyester fleece lining while enjoying the festive comments this jumper's logo is bound to arouse! A great price. Grab this bargain today.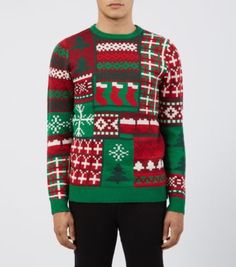 Wow! This is like your nan's patchwork quilt gone mad. A big, out there Christmas knit that's sure to be a hit.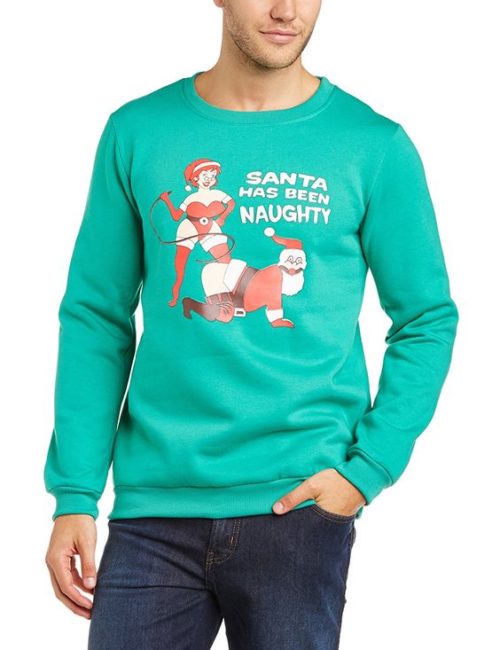 Santa has – the dirty dog. Give Santa a good spanking in this rude jumper. We reckon it will be a top-seller on Amazon this year.