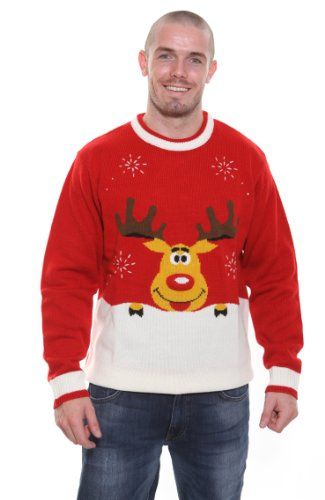 A really toasty jumper to give you Christmas cheer. A mix of wool and acrylic and embellished with a cheeky applique reindeer pattern on the front. Red and white with contrasting colours on the crew neck and cuffs. Seasonal sweaters in 2014 are no longer boring. This sweater is fabulous and fun.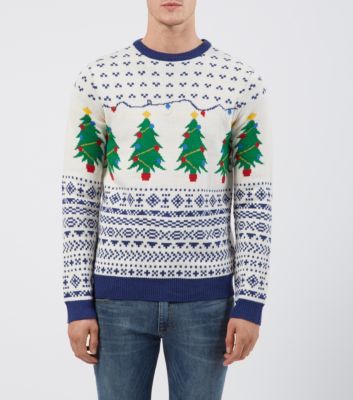 IT LIGHTS UP!!! Need we say more!?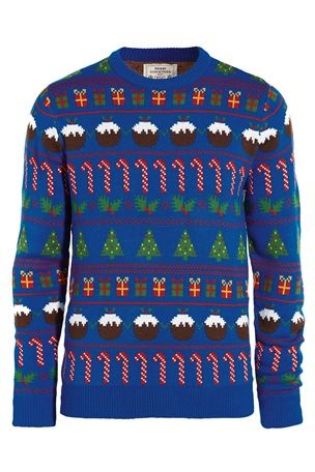 Feast your Christmas eyes on this beauty! Christmas presents, puds and trees, candy sticks and holly …. what a classic.