Yellow snow Christmas jumper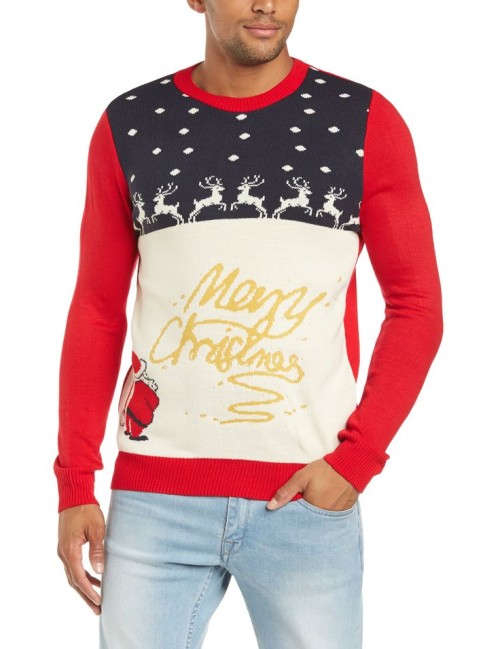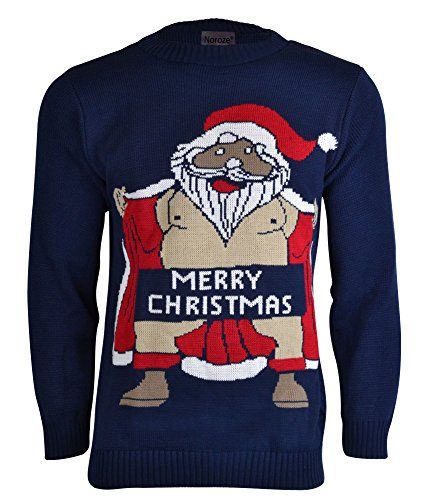 Want to try something naughty, rude and a bit different? This jumper boasts a big and bold Santa motif that is festive and fun. It is 100% acrylic which is soft and stretchable. This quirky knit adds a new dimension to the Merry Christmas message! It is bound to cause merriment and mayhem … for aduts only!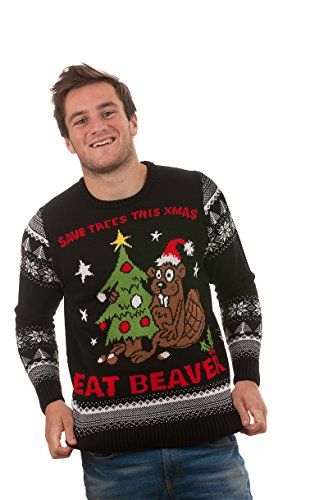 No subtleties with this seasonal rude jumper – "Save trees this Xmas, Eat Beaver"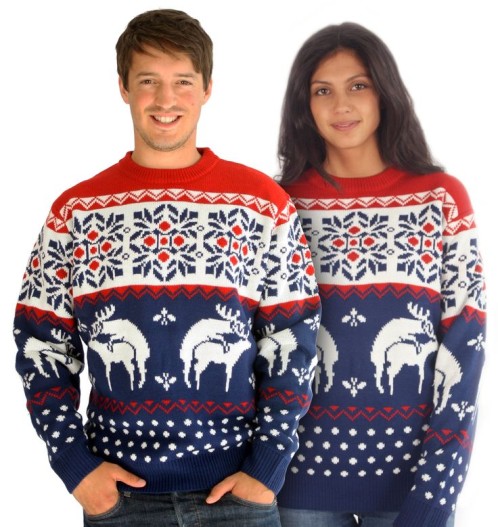 At first appearance, a tasteful thick woven Christmas knit. Closer inspection reveals the rude side of this novelty knit. Buy today to be sure to shock your friends and colleagues during the run up to Christmas day.