Santa Claws christmas jumper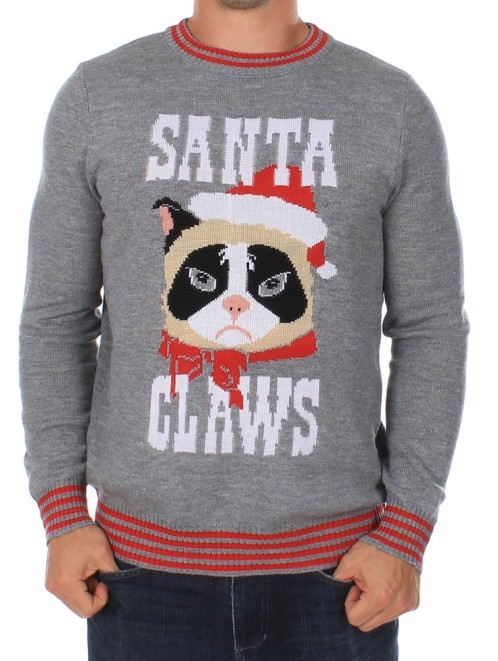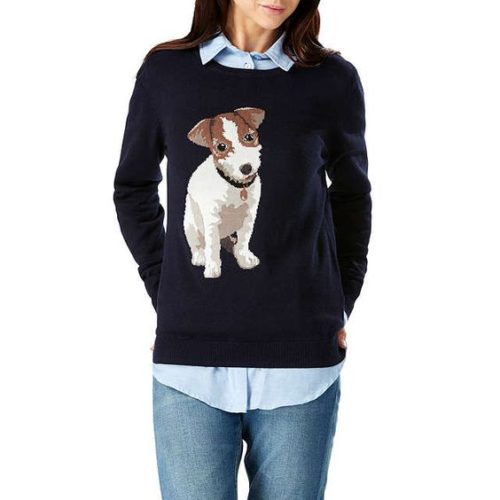 A (real) dog isn't just for Christmas, but this little chappie is sooo cute that we want to be wearing him on our knit all through Christmas 2016. How about teaming him with our funky Chrismas leggings to up his festive factor for the big day?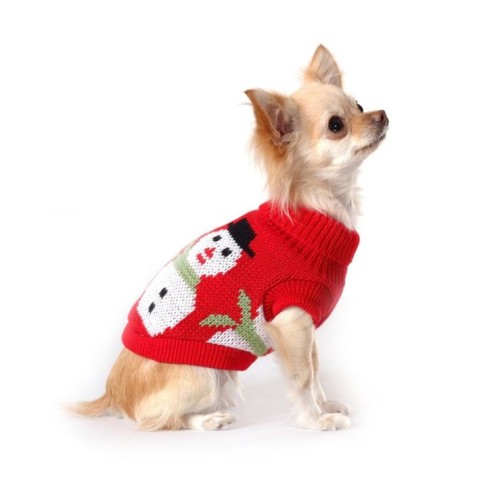 Lovely traditional knitted Christmas jumper for dogs, with snowman detail.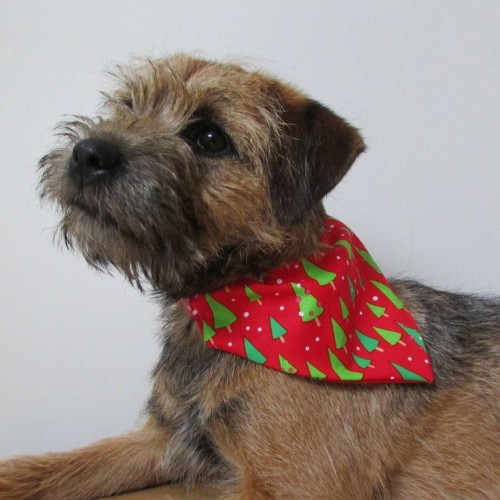 Edamay's dog neckerchief bandanas are handmade in our Somerset studio from lovely a bright red Christmas tree fabric.
The neckerchiefs slide directly onto the dog's collar so they stay securely attached without any discomfort or annoyance to your dog. This also means that they do not come off whilst your dog is playing, being exercised or causing chaos this Christmas!
Available in 3 sizes: Small, Medium & Large, please select size & colour required. For reference the dog (Dotty) modelling the neckerchief is wearing a 'medium' neckerchief. Dotty is a Border Terrier.