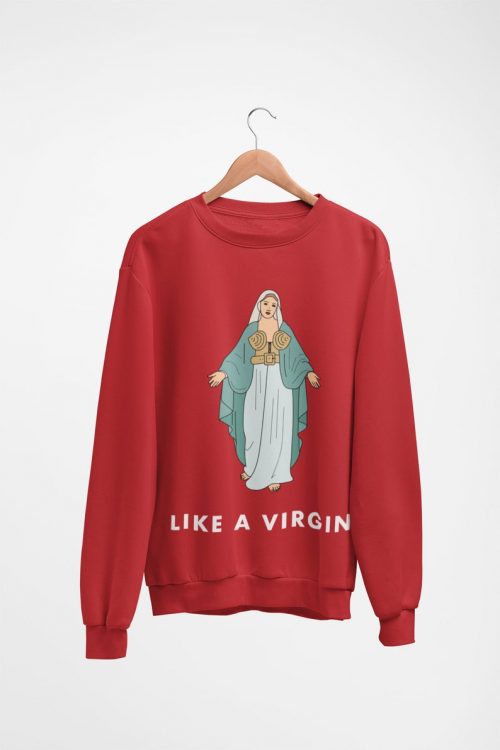 An ugly Christmas party jumper show-stopper.
Sing it …. "Like a Virgin. Touched for the very first time. Like a Viiiiiiiiiirrrr-gin …."
Designed in that there London. It's a stylish fit with a slight drop shoulder and a taped neck. 80% cotton. 20% polyester. Different colours and sizes available.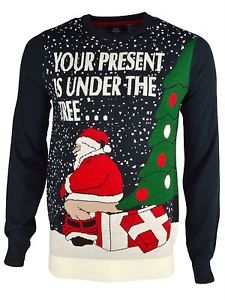 Santa has left you a shiny present under the tree. Is it a chocolate? Have a nibble and see.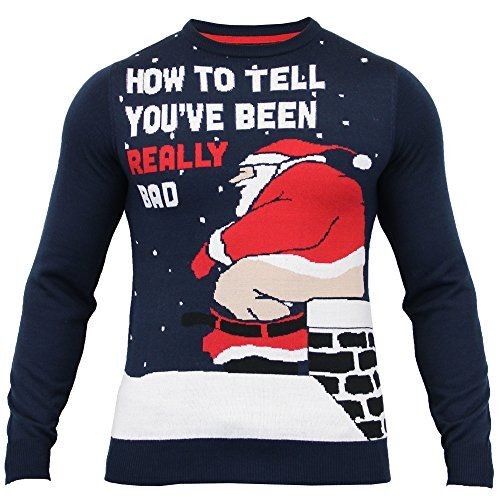 Santa voice : "Now boys and girls, have you been good this year? … because it is reckoning time."
No matter how cold it gets this year no one wants a snow dump.