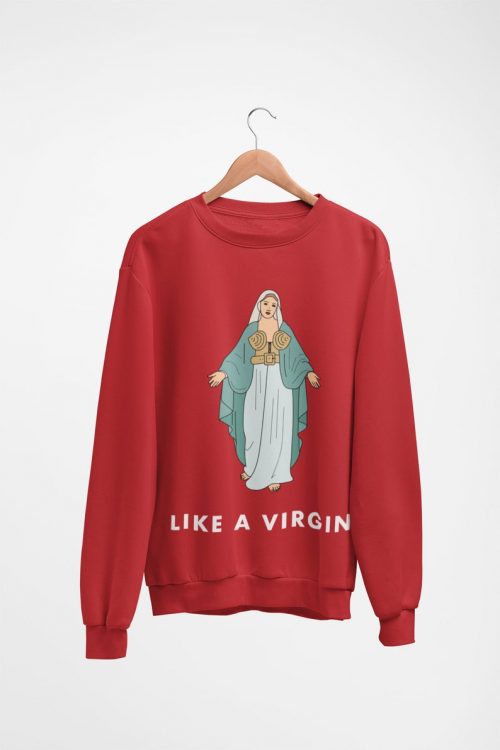 An ugly Christmas party jumper show-stopper.
Sing it …. "Like a Virgin. Touched for the very first time. Like a Viiiiiiiiiirrrr-gin …."
Designed in that there London. It's a stylish fit with a slight drop shoulder and a taped neck. 80% cotton. 20% polyester. Different colours and sizes available.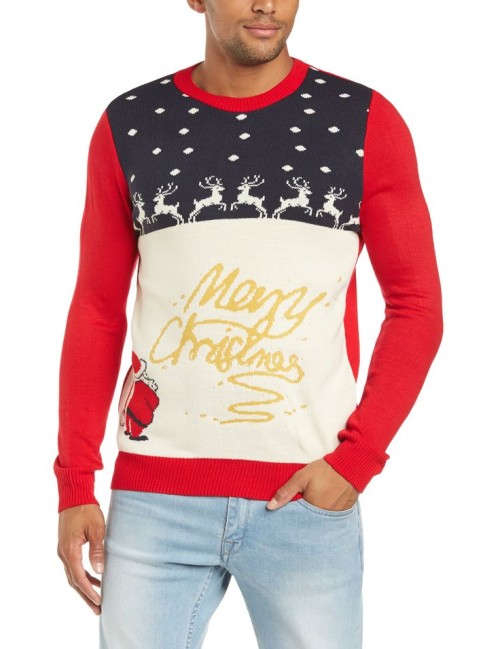 Looks like Santa's been on the lash and left his mark in the snow.