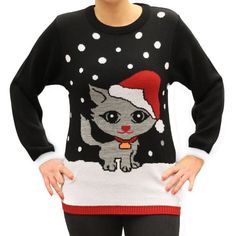 A great jumper/dress in black featuring a festive adorable Kitty. This jumper extends to knee length and is available in 10-16. Soft easy care acrylic. Design is featured on the front only. Great offers available now.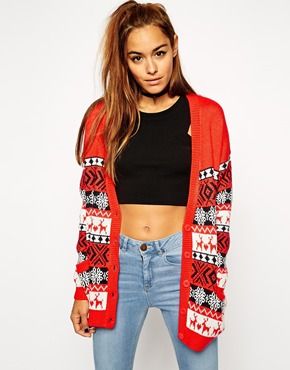 Want instant fashion clout? This festive knitwear effortlessly bridges the gap between cardigan and coat. It comes in sizes UK 4 to 18. It is acrylic and machine washable with a 'snuggle me' softness.This decorative cardigan has a plain red back, long sleeves and button fastening. Buy it, wear it, and focus on looking fabulous!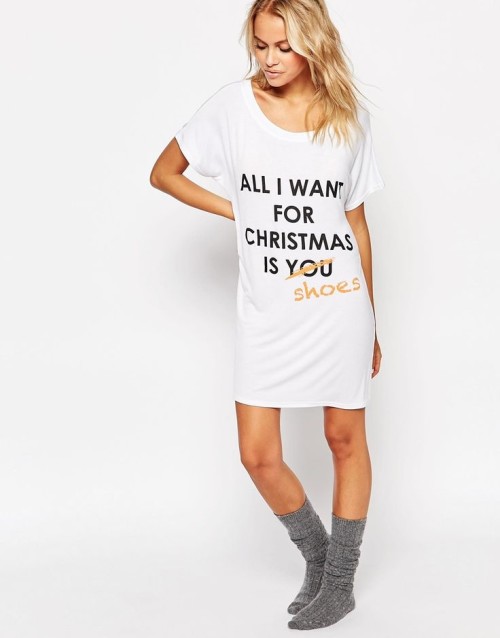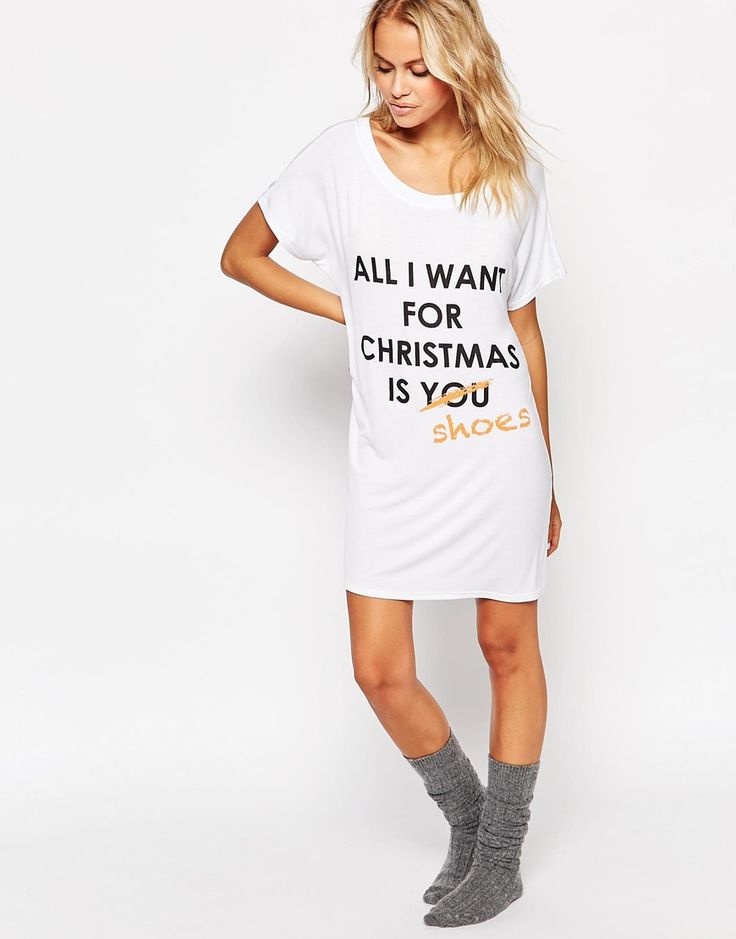 Long Christmas T-shirt / night shirt with "All I need is you shoes" writing.