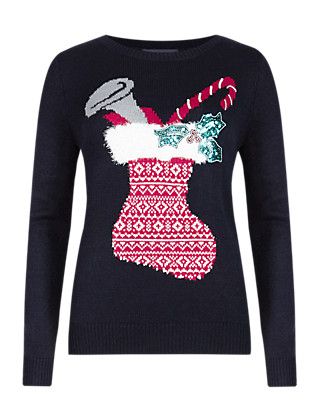 What's in your Christmas stocking this year? You are if you're wearing this lovely jumper! Classy in black, with a little bit of Christmas twinkle too.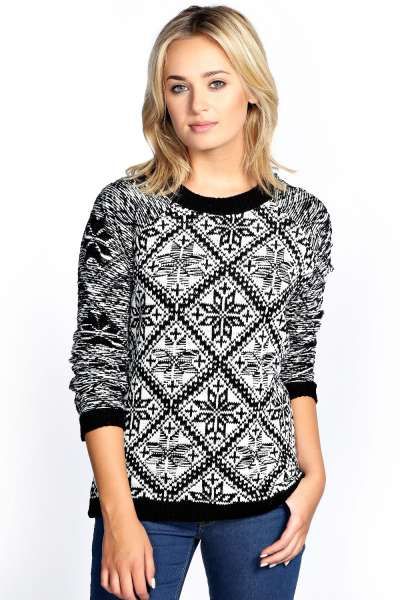 Go monochrome with this cool snowflake design jumper. Great teamed with black jeans.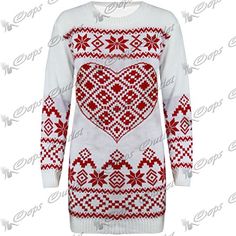 Want to wear something a little different this Christmas. This lovely jumper will do the trick. Subtle and sophisticated, this long line, slimming, Christmas jumper features a festive heart motif and additional snowflake motifs on the front and sleeves. A great buy at a purse friendly price!