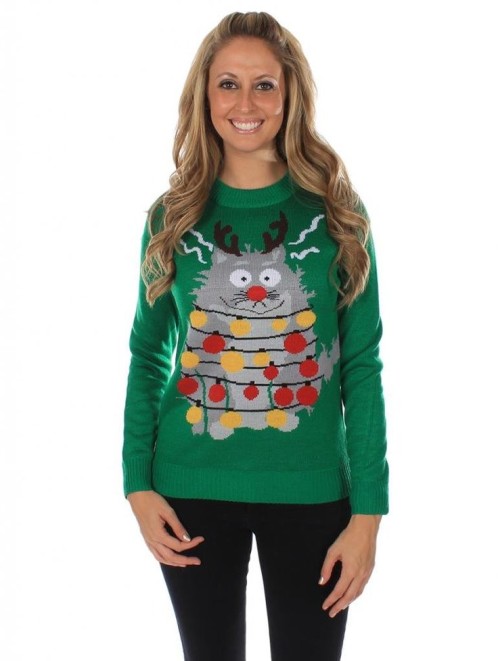 Women's Christmas jumper, cat wrapped in fairy-lights.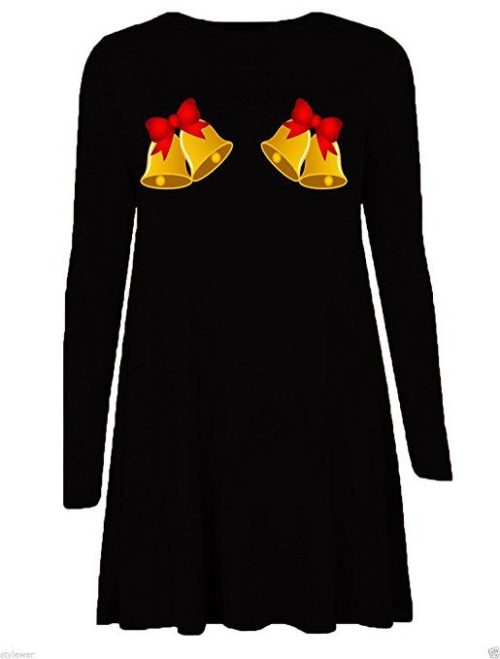 What better way to adorn yourself this Christmas than with some beautiful jingle bells? And a dress too, we're all over the rise of the Christmas dress!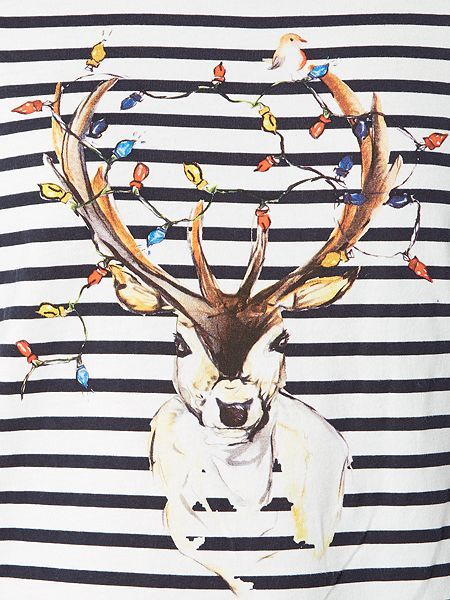 Lovely looking design from Dickins Jones on the House of Fraser website. Jersey top, rounded collar, 100% cotton.