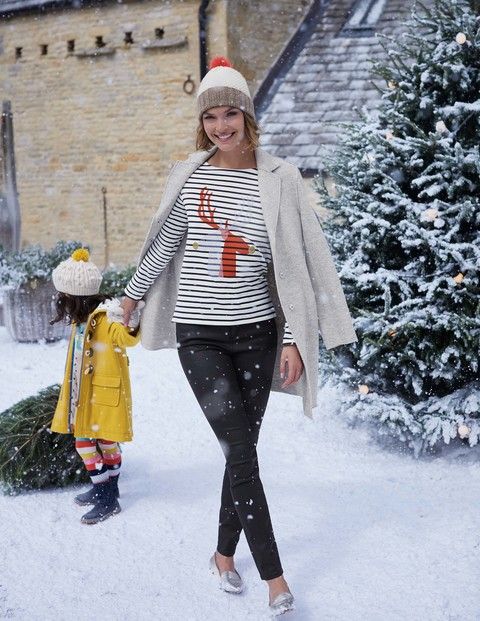 Check out the five different festive designed t-shirts on the Boden website. We love them all so much that we can't decide which one to get …. hmmm …. ok, we'll take them all! And the usual Boden chic styling and great quality to boot.
View this collection of Christmas t-shirts on the Boden website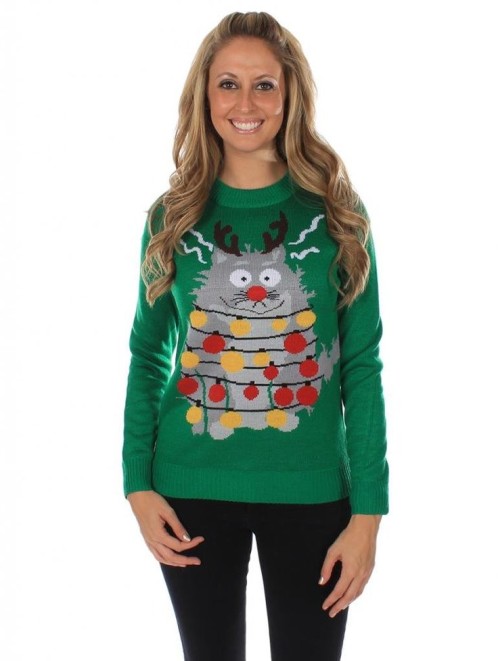 Women's Christmas jumper, cat wrapped in fairy-lights.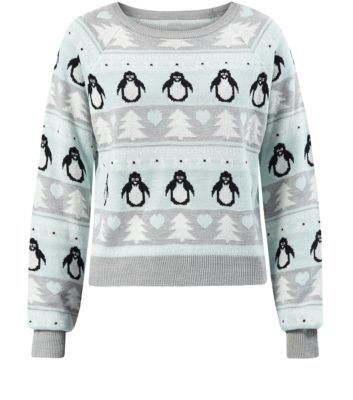 We're loving the minty green twist to this very Christmassy penguin jumper. It's properly festive but a little bit different too.