Robin on grey marl jumper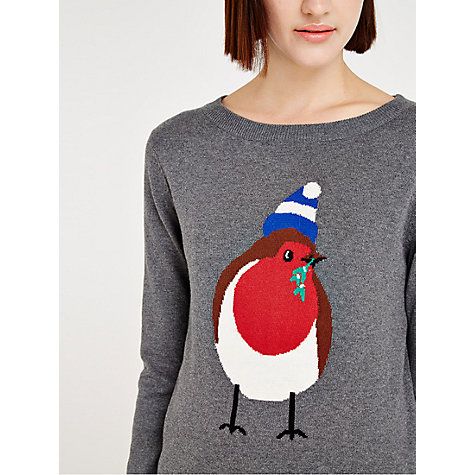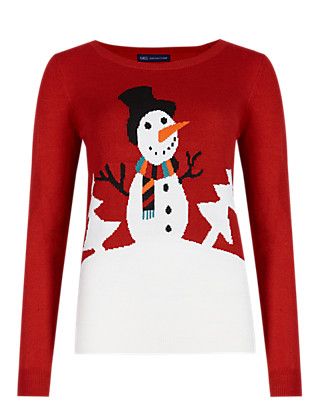 What a classic! And who knows, if it snows for Christmas, you could build a real snowman to match the one on your lovely red jumper!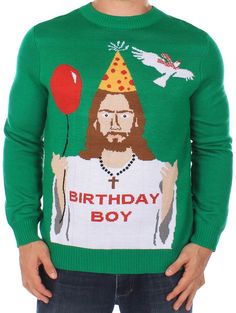 Unisex "Birthday boy" Christmas jumper – a little tongue-in-cheek celebration of Jesus's Birthday celebrations. Green jumper featuring Jesus, party balloons, a birthday hat and a dove wearing a scarf.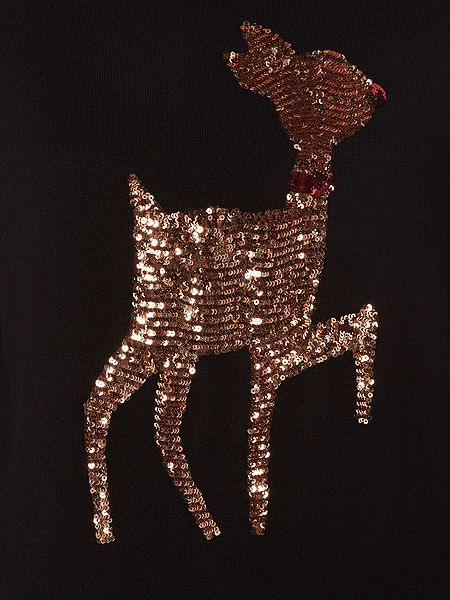 Sequins! Lovely sparkly sequins!