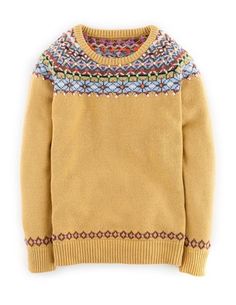 So this is how to do a Christmas jumper if you really hate the idea of Christmas jumpers! We can't understand why anyone would hate Christmas jumpers, but we sure do love this jumper! Festive fair isle on a colourful, cosy knit.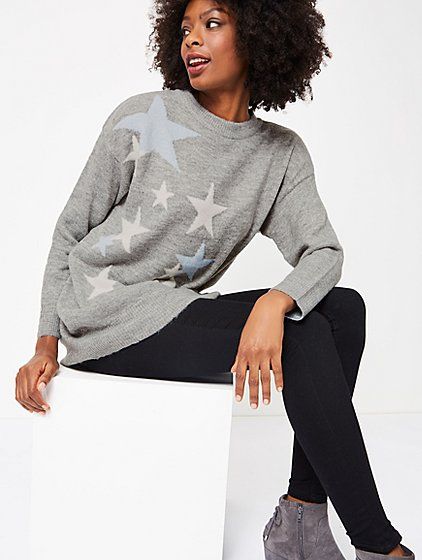 Stay cosy and look cute with the star Christmas jumper dress from Asda.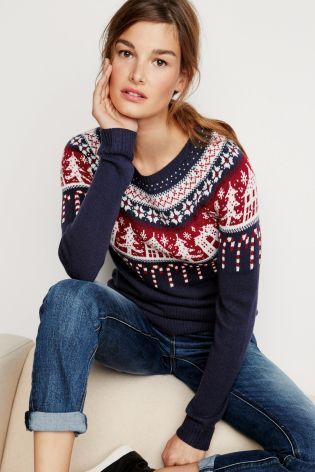 Festive trees, snowflakes and Candy cane adorn this jumper – what's not to like?
Sadly, the jumper on Next is no longer available but there's this similar pattern available from the Tog24 store on Amazon.