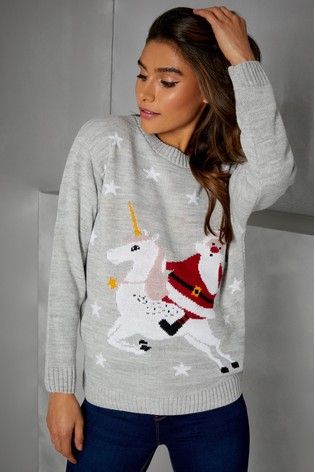 Sometimes the reindeer get too tired and Santa has to improvise with a unicorn. Wear this magical moment with the Santa riding unicorn Christmas jumper from Next.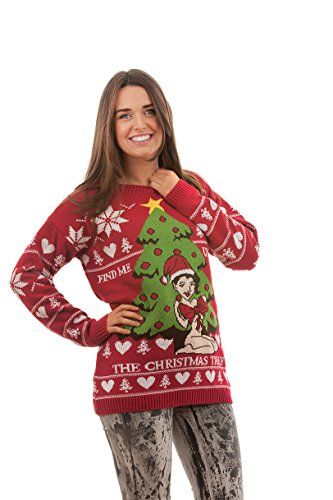 Get Santa all in a fluster with this rude little number – find me under the Christmas tree sweater. Girl wearing a bobble hat and big bow on a red knitted jumper. Made in Britain.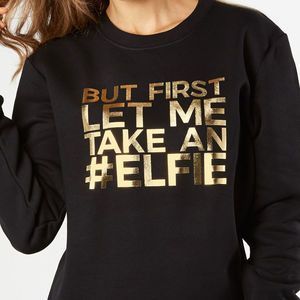 Available as a black jumper with gold leaf or white writing.
View this Christmas Jumper on the Not on the High Street website