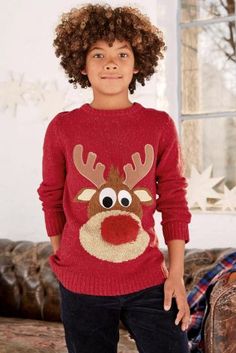 Children's jumper from Next. Simple red jumper with a reindeer motif and a stonking great pom-pom for a nose This jumper has detail on the back too.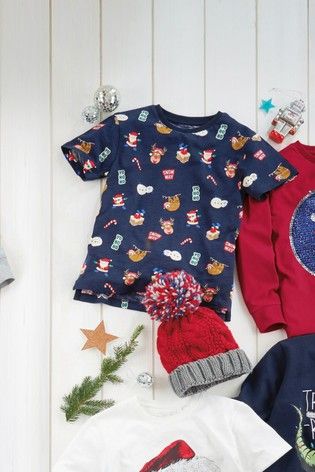 Dress your little ones for Christmas with the festive print t-shirt for kids. Featuring cute cartoon prints on a navy background.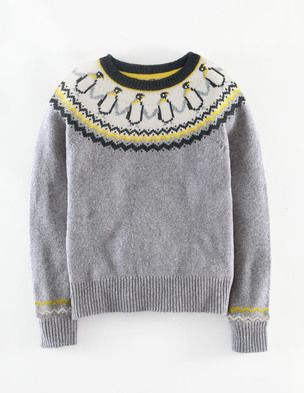 We adore these happy little Christmas penguins and we think your young lady will too. Just enough festive fun and bags of style. No Crimbo cringes here, perfect for a teen daughter! And if you've fallen in love with it too, the larger sizes should easily fit ladies too…hooray!